Question
How do I overcome the anxiety of putting my child in childcare?
2 Answers
Last Updated: 10/17/2017 at 10:13am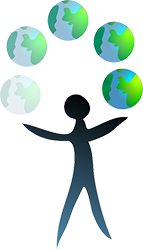 Moderated by
Social Worker
I offer a warm and non-judgmental space for you to work through your problems. I can help you with anxiety, disordered eating, depression, relationship problems and more.
Top Rated Answers
Why not talk to the staff members in the childcare? Try to develop some trust in the childcare centre. It's perfectly okay to be worried about your child, but I'm sure he/she/they will end up having a great time! Know why you feel anxious as well - do you think they will get hurt or not fit in? You can always discuss these feelings with the staff - they meet worried parents all the time.
Putting your child in childcare can definitely bring up some anxiety as you have been their primary care giver since their birth so it is completely normal to feel anxious. Having an understanding of why you are feeling anxious can help you to put strategies in place to help you cope. Questions I would ask are, what is making me anxious? What am I worried about? What is our new routine? What is the plan if my child is sick? All these questions will help you to have the answers and this in turn will reduce your anxiety.