Question
How do I still care for both of my parents who have illnesses while coping with my depression?
11 Answers
Last Updated: 08/13/2018 at 3:06am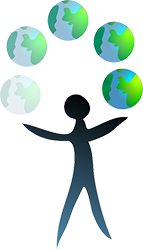 Moderated by
Licensed Professional Counselor
I have a real passion for helping my clients to overcome life's obstacles . My work with clients is nonjudgmental, supportive, and interactive.
Top Rated Answers
Struggling with depression can be one of the hardest things to go through. What I have found is helping others makes me feel better about myself therefore my depression gets better. It is also important to remember to take time for yourself while caring for your parents so you do not get burned out.
By trying to separate the time you are willing to dedicate for their care and your own. It might actually help your depression to see some of their pain being alleviated.
If you need take care with your parents while you are suffering a depression you should remember that you need be ok before give help to somebody else. You should take a time for yourself, solve your problems or downplay your problems. First are you, second are you, and third are other people, but you need be ok.
Even though it can feel selfish, you have a right to your own mental and physical health. Don't be afraid to step back and engage in some self-care, even if it's something as simple as a cup of tea, a hot bath, or a short walk alone. Some kind of movement is best for centering yourself in the here and now. If you take care of yourself now, you will have more of yourself to give later.
Get help. Be caring. Find happiness in helping them. Let yourself know if you're doing too much. But most of all, don't get in over your head.
You need to be able to have an open conversation with them about how you can't take care of them 24/7 because you need time to take care of yourself sometimes to
Anonymous
July 7th, 2015 1:27am
Even though it seems as though you are required to tend to each and every need however, whenever, please also remember that you have needs too! Your health is important as well since you need to be in tip-top shape in order to have enough to give out to others too. Making your health a priority at this point is a must, so if possible, try reaching out to a professional for some help controlling your depression. If that is not a possibility, please remember all of us here at 7 Cups are ready to listen and help you along.
Anonymous
December 29th, 2015 3:30pm
Helping them is actually is the cure from your depression. There's no greater thing you can do than helping the people who brought you to life.
Have faith and pray for them and also for yourself while you embark on this journey of recovery and discovery
This can be an overwhelming experience. I would even think that part of the depression is caring for you parents illness. Sometimes, that can be hard to watch. Nevertheless, before you can take care of someone else, you need to take care of yourself first. Your parents will come to you if they need assistance. They know that you love them and that you care. If you take care of your wellbeing first, they will be taken care of as well.
you should take everything calmly, try to do activities that can relax more and learn to handle school stress