Question
How to connect a person online with a therapist?
47 Answers
Last Updated: 11/03/2021 at 4:14pm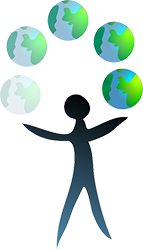 Moderated by
Psychologist
Life is chaotic and you need to rest if you're tired. I am here to help you relax until you are ready to start over again.Your mental health is priority, so is your happiness.
Top Rated Answers
Go to your "chat" menu. Look down at the bottom, and it will say, "find a therapist near you." That should help 😁
Anonymous
August 11th, 2018 2:14am
well a person should want to connect with a therapist, you can't make them. there are many websites where you can provide help or a listener for someone.
Anonymous
August 22nd, 2018 1:00am
I would connect them to a therapist by, first asking if they feel comfortable speaking to one. If they are, I would link a website to how to pick the best therapist for them. If they are uncomfortable speaking to one right away, I would help the best I can and then recomend a therapist due to what I cannot help with (i.e diagnosis, advice, etc.) I would never force the idea of speaking to a therapist upon them though, as they will not open up to the therapist if they feel uncomfortable speaking to them about what's going on.
To connect a member to a therapist refer them, you will get a message to send, edit it if you want, the link will send them to the page where they can get a therapist, keep in mind it does cost money. If the person is a listener, tell them to go to their member account to do it. If they cant afford it try and help them by doing what we do; listening! If they need more than you can give get a listener or a therapist who can help them. I'm sorry to hear that someone needs to be with a therapist and wish the best for them.
Anonymous
March 21st, 2020 5:03pm
Walk them through available resources, be it different optional sites for contact, time management/availability, or helping them realize the use in seeking out professional help. Helping the person feel confident and that there is nothing wrong in seeking a therapist is a crucial big step, because you can't help them get help if they don't want to seek it in the first place. There are many available sites and crisis hotlines for seeking assistance and support, and there are even online videos ie. on YouTube with therapists who offer some free lessons or simple concepts to help those in need.
A few days ago, I was experiencing stress and anxiety. Maybe it was because of the situation I had or something personal going on, I didn't know. I was lost, sad, and felt like I'm broken! I needed help and nobody else seemed to understand me. I downloaded this app and sought help from other listeners! I got better in a few days and I was finally able to go on a day without any panic attacks. I have also been through many problems in my life, that I ran away from and they are built up inside me. I needed to get them out and with a good listener, I did and I felt so much better when I did.
There are plenty of therapists who offer online services. 7 Cups has a number of qualified therapists. If you or someone you know would like to pursue online therapy you can log on to 7 Cups and search for a therapist. The list comes up with a number of various therapists and can be filtered to search for those in your area. Once you find one that seems like the best fit you can contact him/her. You could also send the link of the page to the person whom you think needs the online therapist. If the person simply wants someone to talk to he/she can reach out to a listener here on 7 Cups by setting up an account as a member and browsing through listeners or sending a general request. I hope this is helpful.
I would first build trust with the patient and have him or her open up. I will listen to their concerns they have, use empathy and therapeutic statements, and connect with them more. If it is their first time on 7 cups, I would tell them "Let me start by sharing a little bit about how 7 Cups works. Right now you are chatting with me. I'm a trained active listener. I listen compassionately, but do not give advice." I would then let them know that "Just chatting really helps. You can also get help on the growth path. It includes short and calming exercises that help you grow stronger. I recommend taking one step a day". This will make them feel that they're being welcomed and bring them closer to getting help. However, if the situation is beyond my scope, I would refer them to online therapist by saying, "If you are feeling like you need expert guidance, then I'd recommend talking with a therapist here (http://www.7cups.com/online-therapy/). Also, if I feel like you'd be better served by a therapist, then I might make a referral later on in our conversation."
Anonymous
September 12th, 2020 11:16pm
I know it might be tough during quarantine and it is hard to go anywhere. There are many places and websites that can provide you with therapists or just someone to listen to you. Like here on 7Cups we thrive to sit and listen to people's thoughts and problems and attempt to bring comfort and company during hard times. You can try searching up for online therapists or go to professional organizations that may provide online help. Or you can always call hotlines and numbers that connect you to emergency or just some help. If you are someone in school and have access to counselors, you can always reach out to them or you can ask them to provide more information on connecting with therapists or help.
At some point in our lives, someone loved us enough to listen to us with compassion and ask us wise questions. And hope was kindled in our hearts. Now, as online mentors, we want to offer people a similar opportunity. If you think that talking with one of us might help, simply fill out the form below. We will contact you as soon as possible and will continue corresponding with you for as long as you want. We are offering this service completely free of charge because that is what friends do. Know that any contact information you share will only be used to communicate with you in a safe and confidential manner and will never be shared with a third party. Online counselling is similar to your regular counselling. The only difference is that you can receive professional counselling sessions or help from trained therapists and counselors from the comforts of your home via the internet - through chat, phone or email.
I believe in order to be connected with a therapist they have to go to the therapy option themselves and choose which therapist they may need. But I'm a crisis situation you can refer them anonomously by clicking refer and then you will be asked if you want to refer them and it'll be taken care of after that. But to a general therapist to assist with a non crisis situation like I mentioned previously they may have to pick and choose on their own but you can tell them how to find a therapist. Best of luck to you.
I think we have a referral button in the chat window or you could send them a direct link to 7cups online therapy /therapist search. But before you should ask them if they want therapy at all, consider with them whether online or local therapy would be better for them. If they want to try online therapy explain them our concept where for 150 USD a month they can send as many messages as they want to a therapist who will respond with one message in 24 hours. Make them aware that they won't have live chats and if they are interested and feel like they can afford it you can forward them to our offer.
Anonymous
March 24th, 2021 3:21pm
Thanks for reaching out! If you are a member, below the 1-on-1-Chat section you will see four options. Click the option with the green box (Chat with a Licensed Therapist. This can also be located through google search if you are struggling to find the page (How do I find a licensed therapist to talk to one 7 cups). You are welcome to also connect with a listener and they can refer you if you are unsure! If you are a listener and a member has requested a therapist or have spoken about crisis issues, there will be a refer button below the chat bars on your chat page, to the left of your current chat with the member. If you are struggling you can ask in a listener support group chat or forum!
There are a lot of therapists who offer therapy online. You can immediately connect on 7 Cups with one. If you want to discover other options and be completely sure before you choose your therapist you can search for therapists online and assess by their reviews if you want to seek therapy from them. If money is the issue, there are a lot of therapists who are willing to give discounts or therapy at subsidized rates so that is one option that you might want to take. You can also share your apprehensions with a therapist and see if they are wiling to offer one free session so that you can decide if you are comfortable seeking therapy from them.
Zariel0
September 29th, 2021 10:17am
Hi, you could recommend they browse through the therapists on 7cups using the link here https://www.7cups.com/therapists/search.php or they could ask their doctor for a referral or check google to search for therapists in their area if they want to see a therapist in person. They could also ask friends for referrals if they feel comfortable asking. It can help to also think about what they are wanting in a therapist, and looking at therapist websites to see what they offer e.g. do they want someone who deals with trauma, or with grief counseling or with anxiety etc. then check the therapists websites to see if these are services they provide
All you have to do is during your chat on a computer, click "Refer to a Therapist" to the left of the chat. On another device you would have to look for the "Refer to a Therapist" option elsewhere, as it does not appear in the same location using iPad and presumably the same for other mobile devices that listeners use. There are other platforms, but those are blocked in 7cups when you try to type them in a message to a member. You should remind them that you are willing to keep chatting to them, but that therapy might provide greater benefits to them.
There are many ways to do it but one is through the 7cups "referral click". Otherwise, you can check online for therapists near the person in need. It is important to note as well that when the success of a therapy is also indicative of the fitness of a therapist and the client to one another. Therefore, try to check the type of psychotherapy or counseling the therapist is doing as well as reviews. This way, the person is more comfortable to open up and work with the therapist. Once you have all necessary information, you can give to the person in need and either you or the person can contact the therapist to book a session.