Question
I just was wondering do things get any better in my life? Like how do I stay and feel positive?
1 Answers
Last Updated: 12/16/2019 at 5:17pm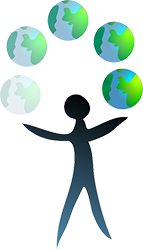 Moderated by
Social Worker
I offer a warm and non-judgmental space for you to work through your problems. I can help you with anxiety, disordered eating, depression, relationship problems and more.
Top Rated Answers
Lengo
December 16th, 2019 5:17pm
Sometimes bad things happen to our lives and we just want to get over from those, but nothing lasts forever. Good or bad moments come and go. Personally, I try to stay in this moment taking deep breaths. All that we have is that moment. The past has ended and we don't know the future. We can't change what happened in the past but we can prepare ourselves for the future. It's very important to know what we want and where we want to go. Our hope and our dreams can give us some direction. Staying positive gives us the strength to continue.