Question
What are some good ways to prepare for a step-parent and their children moving in with you?
12 Answers
Last Updated: 07/16/2018 at 10:23pm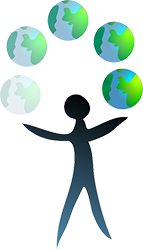 Moderated by
Psychologist
Hello! My name is Dani, I am a Psychologist and registered Psych Assistant. I have a passion for helping a different types of clients from all diverse backgrounds!
Top Rated Answers
Go on a fun 'mini vacation' introducing a new fun environment for the children, and the added 'hotel' quality makes it almost like a prequstie to moving in together.
Anonymous
June 15th, 2015 6:54pm
accepting them from the heart will be a really good thing and then spending more time with them and getting to know would help. being positive and keeping things cool.
Anonymous
July 6th, 2015 12:19pm
meatting the kid first, like alot of interaction previous from moving in, know them and let them know ou and feel confortable around you, then start hanging out at the place u r all planning to live on, maybe some sleepovers and see his reaction to all of this and according to it go slowlier or at a pace u see fit. this apllies to both parents, both of them need to know each others kids, school extracurricular activities...just normal stuff in a kids life. when the kids are confortable with each other and with the step parents u move to sleepovers adn eventually u move in.
You should take time to get to know the children and the step parent more. have them at your home often
Anonymous
December 8th, 2015 1:25am
you can include the children in the move like asking if they wanna help in pack or help carry boxes asking them if there excited nervous making sure that there okay and as for step parent just discussing it openly with them
Connect with your partners children. Have more communication with them. Love them like yours. :)))))
Anonymous
December 27th, 2015 10:44am
Try to communicate and get to know your step parent's children because this will save you from sitting awkwardly next to them when they come
Its good to prior introduce the step parent to your children 1st and vice versa before moving in together. Make sure the children is used to the step parent being there and is ready to accept the step parents in their lives.
Anonymous
August 15th, 2016 5:24am
Open them with open arms and accept some cool new opportunities! If you think it will never work just give them the respect you would want.
The best way I feel to prepare and view this is to view it as an adventure. This can be emotional and upsetting for you, but if you think of all the great things that can come, then you may definitely be more ready for this, than previously.
Anonymous
March 26th, 2018 4:12pm
Communication and space are key but since we are creatures of habit its important to look into the habits of the people one is to share space with. Food for example is a great unifier and its important that everyone feels they and their taste are included in the family eating
A good way is not to expect the worse to happen also to understand moving in together will take some time to adjust to each other especially if you're used to doing stuff a certain way and so would they so compromising and communication is very important