Question
Whenever my mom hurts me emotionally I scratch myself to remind myself the pain she caused I'm me is that bad?
1 Answers
Last Updated: 04/20/2020 at 8:25pm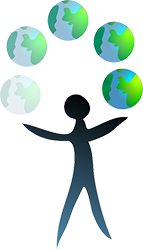 Moderated by
Marriage & Family Therapist
I love helping people overcome challenges with food, depression, and anxiety. My work with clients is nonjudgement, supportive, and kind.
Top Rated Answers
It isn't necessarily bad, and you are not bad either. You're a survivor, and that is highly respectable. Self-harm is a coping mechanism for pain. It's like aspirin for painful emotions. Nonetheless, it is not a pleasant place to be. You must be very strong, it takes a lot for a person to be willing to scratch themselves to cope with pain. You're so brave to come here and seek out solutions! I believe that under the right conditions people can grow and heal from emotional damage. If you are in a stuck place, a therapist who is empathic, congruent, and genuine can work wonders. If it is possible for you I would recommend talking with a professional, they may be able to help you find emotional freedom from this painful situation.