Question
Why do I always feel like a burden on my family?
10 Answers
Last Updated: 06/23/2020 at 1:43am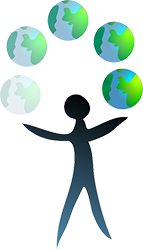 Moderated by
Licensed Professional Counselor
I believed that to be a successful therapist is to be able to empathize and connect with all clients. My work with clients is to help them identify resources to cope.
Top Rated Answers
The feeling that you're a burden on your family isn't a fact, it a feeling that inside you & only you. The best way to get over it is to talk to your family, make them realize how you feel, have dinner night with them, sit with them, talk to them. You can't overcome this lone, you need support so don't hesitate asking for it; after all it's your family.
It is because of the way YOU feel about YOURSELF. Shake it off and breath. Take in all the good in yourself, and wipe away the negative. You are a strong individual, who should strive for the best, whenever and at whatever you do. The feeling is mental, talk to your family and let the burden be moved from you. Once tat happens, you are free alas. Do not let the fear of speaking to what you feel you put a burden on, in this case your family, stop you, keep going and do it! Then and only then, will that burden vanish. Hope this has been helpful, Ocean.
You shouldn't. But that could mean you're very sad, perhaps experiencing some kind of mental illness and you feel like you shouldn't have problems so you feel ashamed and your family may not seem very supportive. But you are NOT a burden. Please reach out and talk to someone!
because your letting them blame you for everything you probably feel like the odd one of the family? dont worry i feel the same way too im a burden on my family but ive learned im not and niether are you dont change dont stop doing what you love be you and if they dont like it well then cam shove it where they love it
Anonymous
December 29th, 2015 9:49pm
You may feel like you have a lot of problems that your family has to deal with and maybe that's true but in all reality, most of the time they don't care how much they have to help you, they are there for you and you are there for them
Because of your negative thinking, you feel that way dear. Don't think like that just find a way to prove yourself. Be Happy.
I'm sorry you feel this way! You shouldn't feel like a burden to your family, because you are important! Try talking to them about this, so they can help you become more confident with them.
If you feel that you are troubling your family way to much find out what are you burdening them with and find a way to lessen the burden.
Anonymous
August 11th, 2015 12:55am
When we unload on people sometime we feel like a burden, maybe getting a therapist or even just voicing your concerns to a family member may help. I hope this helps :)
Without knowing any details, I would have to ask for starters, if you're the first born child? Did you grow up shouldering a lot of responsibility, either by trying to be a role model for siblings, or perhaps even taking on some parental-type roles in a single-parent household? Or have things occurred in your life where you fee like others have had to help support you or get you through difficult times? I think the best way to answer your question is to seriously and honestly evaluate your life and the choices you've made or the situations you've been in. Most importantly though, you may want to ask others around you if they actually view you the same way you view yourself. You may feel like you're a burden on your family, but it's possible that they do not perceive you that way at all, and you could be putting undue stress on yourself for no reason.