Question
Need help getting my life back on track I have no job nor do i have guidance any suggestions?
1 Answers
Last Updated: 05/22/2019 at 2:58am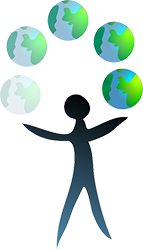 Moderated by
Psychologist
I am a warm hearted, patient, calm and open-minded therapist. I am here to dedicate my expertises to my clients and their individual challenges, thoughts and feelings.
Top Rated Answers
I found myself laid off over a year ago, so I can really understand where you are coming from. The first place I would go is the unemployment office. Even if you don't qualify for unemployment benefits, they can still notify you when jobs are available. I would next start looking for jobs on Indeed. If you have a smart phone, you can download their app, otherwise you can just go to their website... there are lots of job listings posted there. If you need guidance, most towns have an agency that will help you make a resume, figure out what job you would like, as well as brush up on job-related skills. You might have to ask around what company does this in your area though. Finally, don't be afraid to try out a temp agency. Plenty of companies only hire through them. It is often lower pay to start, but usually after 2-3 months, if you prove you are a good worker, companies will hire you and they generate are well paid.