Question
I am a girl. I feel romantically attracted to boys, but I don't want to have sex with them. But I feel sexually attracted to girls, but not romantically. What is going on?
1 Answers
Last Updated: 08/18/2020 at 8:13pm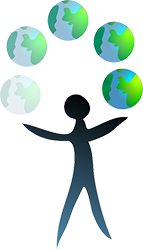 Moderated by
Counselor
Problems cannot be solved using the same level of thinking that created them. We must try something different. Gently, we turn your challenges into opportunities for healing.
Top Rated Answers
Emotions and sexual attraction can be very confusing! Sometimes we can be sexually attracted to someone but not romantically. Both of these can happen instantly or it can take time. You can feel a strong bond with someone and feel a strong sexual chemistry with them as well. Sometimes, it can be neither that or feel for someone. Our experiences in relationships and friendships can shape the relationships that we have in the future. Attraction can also change as we get older. Who we find attractive now will not be attractive to us later. In other cases, the attraction can grow emotionally and physically. All of this said to say that there is no rush to decide which gender you are sexually attracted to or romantically attracted to. Man or woman, your decision is up to you. No one can decide this for you and and there is no right or wrong answer. Take your time and let it happen. I am sure that when you know who you are both sexually and romantically attracted to, this person will be the one for you! Hope this helps!