Question
Why do I get anxious just being around my family?
4 Answers
Last Updated: 08/05/2020 at 6:36pm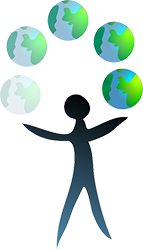 Moderated by
Psychologist
I often work with clients who experience a wide range of emotions and difficulties. I am non-judgmental and enjoy working with individuals from all walks of life.
Top Rated Answers
Anonymous -
Expert in General anxiety
August 1st, 2020 5:27pm
It may be you are experiencing social phobia especially with people who know you well.. It can be if the family dynamics are negative, or awkward. Sometimes you need to have a pep talk to your self " Deep breath, I can do this". A good place for a quick time out is the toilet, excuse your self, go in to the toilet, close the door and regroup. When you are ready, don't wait too long tho,exit and try and bring something positive, in your actions and words. Lend a hand, be a listener. Another thing you can do right now, is get a blank page of paper divide in to 3 columns and on the left write down issues you find in point form, the middle column write howit makes you feel, the last column for what you can do to ease these these feelings, like be apart of the action, help in the kitchen with the cook, help around the house or famy members.
Anonymous
July 28th, 2020 3:41am
There could be a million different reasons depending on your family's history and current circumstances. Some people are traditional and think blood is thicker than water and we should always get along with family. That doesn't make sense because we have no say about which family we're born into, and as we grow and mature, we may discover we share little in common with them. If you have mutually supportive relationships, that's great and it's healthy to try to maintain the family ties. Otherwise, it's okay to turn to friends you've gotten to know out of your own volition. Maybe talking with someone you feel confident you can trust will help you get to the bottom of what's triggering your anxiety when you're with your family. Then you can begin to decide how you want to proceed.
Being anxious around your family might sound unusual at first but you're definitely not the first one to experience it. I don't know you or the situation you're currently in but I guess that anxiety is something you're dealing with quite often. Family should feel safe, right? But sometimes we even need a break from the people that (should) love us no matter what. Sometimes we need a break from everything and any kind of sensual stimulations because even seemingly harmless things like talking about the day, (especially) planning future possibilities or the TV noise in the background are overwhelming and leave us feeling on edge. You might also feel like they don't understand you or you're embarrassed to talk about your feelings to them. Your relationship to your family might be totally different from what I am describing - but by the way you asked the question I conclude that you actually get along with them quite well and have no obvious reasons for why you should not feel comfortable around them. So ask yourself these questions: What makes me feel anxious? Are there any triggers? (observe yourself) + Is there any way I can avoid this in the future? What makes me feel calm and is there any way I can access these things/situations/memories when I feel anxious again? Would it help if I talked to my family about it? I must point out that I am only speaking from personal experience and these are things that merely helped myself - but I hope I interpreted your question correctly and this cleared some things up for you :)
Hello, Firstly let me just tell you that your feeling and totally valid, I feel anxious around my family too sometimes. It's difficult isn't it. SO you ask why? That is a big question that I cannot give you a definite answer as it's different for everyone. But try not to get caught up in the why. Know that it's a valid way to feel and try to work on how to cope with it. For that I recommend building up a bank of coping skills, that may be: journally, mindfulness, breathing exercises, fidget tools or anything really. In the moment of anxiety try holding a fizzy drink in your mouth, or something super sour and focus on the sensations (I know it sounds weird but it distracts us) Remember to practice your coping skills when you are not anxious, this could be before bed. As it makes it easier and more natural when we are anxious. We also associate it to calmer times. But I really do hope you feel better. It's a bad day, week or moth but it is not a bad life. Good luck and remember to take time for you! :)