Question
Why does bouncing back from an episode gets harder as I get older. I'm 53 and in the longest depression of my life.
1 Answers
Last Updated: 12/31/2019 at 6:00pm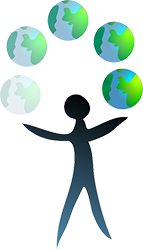 Moderated by
Anna Pavia, psicologa psychologist counselor
Licensed Professional Counselor
I feel my work as my personal mission and I love it. My work with clients is nonjudgmental, supportive. I am a very good listener. I use several approaches. Amo il mio lavoro.
Top Rated Answers
Anonymous
December 31st, 2019 6:00pm
The older you get, the heavier your emotional baggage you need to carry. If you have the habit to collecting clutter-able things. Essentially an old habit dies hard. I remember someone famous once said, a mindset becomes a habit...a habit becomes a lifestyle...a lifestyle becomes a life choice. I may have butchered the wording horribly. But it is more like the longer it gets, the harder for you to change something that used to be easily changeable. If depression has been with you for 53 years, it has been your lifelong companion. It hasn't killed you yet. I guess it stays for a reason. A better way to cope with it is needed. Or it may the right time to redefine the relationship and make a decision for better or for worse.