Question
How to stop being rude and regret some of my actions? I feel angry by small stuff and make rude comments that I regret later. How to break the cycle?
1 Answers
Last Updated: 01/19/2020 at 3:00pm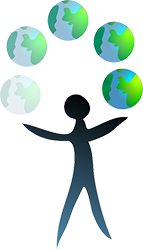 Moderated by
Counselor
Counseling and psychological services are my passion more than my work, It is all about love, and love is the only real value.
Top Rated Answers
Anonymous
January 19th, 2020 3:00pm
Life can start at any point. I know that sounds really cliched but its something i've learnt. Sometimes life will throw curveballs, even rocks at you hard in the face, wait for you to get up + do it all over. But that hit + process of getting back up is a reminder that you have something left in you, even when it feels like your running empty. What is so scary about the future is we have no idea what it holds, we can imagine + throw our greatest fears into it but what is the scariest but also most exciting thing? It's anything we want it to be. It doesn't care where we've been. It's where we're going, what we want. And thats yours, for whatever you want to do with it. Believe your battles have happened for a reason. You are here for a reason + its your job to make it a wonderful one and you will because you've fought for it. The future is yours for the taking. Do all the remarkable things you're capable with it. I hope you have a lovely day