Question
I am so conflicted and confused about my future. I feel stuck and paralyzed by indecision. How do I move forward when I have no support and can't seem to formulate a plan?
6 Answers
Last Updated: 05/15/2018 at 3:55pm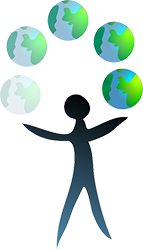 Moderated by
Marriage & Family Therapist
I take a holistic approach in working with eating disorders, mood disorders, relationships, and the LGBTQ community. I use EMDR, Dreamwork, Stories, CBT and Cinema therapy.
Top Rated Answers
Moving forward can be tough, scary and difficult. The first step is really simple, just to make up a small goal for each day. It can be as small as, "I will clean my room today". Then forming a reward system when you reach each goal would be a great idea. Slowly as you meet your goals, a larger, long term goal may start to form for you. No matter what you do, no matter how small, you can make your time start moving forward again. :)
Speaking with a life coach might help you formulate a plan that will help you move forward. Sometime speaking with a good trusted friend can do the same.
I really relate to this feeling of lack of support. It can feel like we are rudderless, and we can lack motivation without anyone there to cheer us on.. Making big plans is usually a recipe for failure, but recognising small things we could do to build ourselves back up is probably the way to go.
Your future is going to be like that a lot of the time. I plan everything to the last detail and yet things change in my favor, whether I like it or not. I have had great changed and horrible ones. But that's what's so good about the future; it's unpredictable and you always have something new and nothing will truly stay with you forever. You don't need support all the time and that's okay, the whole adulting thing with me is still a work in progress and I'm okay with that. You will be okay and honestly, don't even worry one ioda about the future. You need to worry about the present and what you are doing now. Stop trying to be a day ahead when you can't even see that far. Take a breather and just take it one day at a time.
Anonymous
May 1st, 2017 1:45pm
When feeling stuck and in doubt, go with your heart. With following your heart, you will always feel at peace and one with yourself. You will do what makes you feel most passionate and happy, rewarding others in return.
Anonymous
August 7th, 2017 1:54am
No one knows what the future holds. If we do we will be bored because we already know whats coming. The idea is to treat each day as present since not many has the chance to have this day and move forward from there.