Question
I'm not living my dreams and I don't even know if it's possible I feel like I don't have enough time like I'm to late, to far gone. I don't know where to go from here?
1 Answers
Last Updated: 09/24/2019 at 2:59pm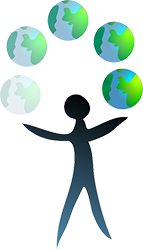 Moderated by
Counselor
Counseling and psychological services are my passion more than my work, It is all about love, and love is the only real value.
Top Rated Answers
When is the right time to start something new? Some people had all the resouces and inner-motivations to chase their dreams younger, or maybe they were in the right places at the right time, or around the right people. Some of us? Had the opportunity to grow and refine ourselves to know our purpose and the message that defines our dreams. When is the right time to start something new? Today. View your dream in a sequence of steps that you need to accomplish, and work at it every day. When we chase our dreams, there's seldom instant gratification- which can be disappointing at times, or can fuel our inner doubts. But! You can't ever give up hope. If this is your calling, and you feel it, never stop chasing. ♡ It's never too late to start. But too many people quit too soon..