Question
What do you look for in a therapist?
3 Answers
Last Updated: 08/19/2019 at 2:02am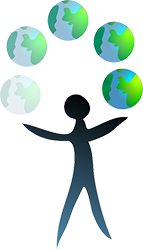 Moderated by
Tara Davis, Doctorate in Counselling Psychology
Psychologist
I have worked successfully with a wide range of difficulties. Nothing is more important than developing a warm, compassionate relationship with someone you can trust
Top Rated Answers
Anonymous
July 25th, 2017 10:32pm
Look for a therapist who is experienced in working with your particular issue (if you know your diagnosis). You also want to be sure that your therapist will be both firm (so you actually do the work) and kind (because it can be hard work). A compassionate person you trust and who gives sound advice is the ideal therapist. If you meet a therapist and don't "click" or you've been seeing one and not making progress, it's always okay to switch to a new one.
I look for a therapist who cares, who is willing to listen, and who has time for me. It's an unfortunate reality that some therapists have a really full schedule. When you are looking for a therapist ask if you can have weekly appointments. Most therapists (in the US) will do a 'trial appointment' to see if it's a good therapeutic match.
Anonymous
August 19th, 2019 2:02am
Someone that seems to completely understand what you mean when you say it. Not that theyve had to go through it, but that theyre knowledgable enough to understand how and why you feel certain ways. Someone that gives you feeling of complete ease and a lot of comfort just when you walk into the office! They feel bright to you and you associate them with hope, positivity, excitement, courage, and compassion. Someone you are not afraid to share even the hardest of things with. Someone who really listens and looks for every possible plan of action and outcomes with you