Question
How to mentally prepare for the loss of your loved ones? My parents are going to pass away someday and I know I would be a nasty mess when it comes.
1 Answers
Last Updated: 12/21/2020 at 8:12pm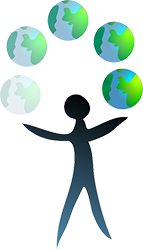 Moderated by
Counselor
I specialise in respectfully helping people navigate their way through trauma and relationship issues. The adversities in our life can actually transform us.
Top Rated Answers
This is one of the hardest things to have to come to grips with. It is wise you would want to mentally prepare yourself for this time. A way we can approach these difficult, sad, and uncomfortable things in life is by using a technique called reframing. We can use this to distance ourselves from something emotionally so that we can view it objectively. Maybe instead of just seeing this as something that will be sad, view it as an opportunity to appreciate the time that you got to spend with them and the things that they did. This is why we will celebrate the lives of those who pass. Death is an inevitable part of life, and so If we can understand this and view it in a way that can be less sad and more reflective and encouraging then it can help us be prepared for that day. Be glad for the wonderful things that happened and know that they will live on in you and in their legacy they've left with the people they knew and touched.