Question
am i gay if i can only get off on lesbian porn? p.s. ive identified as straight my whole life (help!)
5 Answers
Last Updated: 10/13/2020 at 12:14pm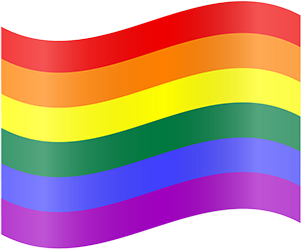 Moderated by
Rory Boutilier, Registered Professional Counsellor
Counselor
I use a client-centered approach to help you reach your goals. You are the expert on you! Particular areas: depression, anxiety, decision-making, change, self-injury.
Top Rated Answers
Anonymous
November 19th, 2018 12:16am
No, not necessarily. You might just like lesbian porn, it doesn't mean that you want to have sex with a girl. If you do, maybe you're just curious and want to experiment. And that's totally okay. There's no need to worry about it. Just take your time to figure out your sexuality. I also started questioning my sexuality because of the same reason. After a couple of months, I realised that I was bisexual. However, It wasn't because of porn that I "turned" bi. I was bisexual almost my whole life, but I didn't realised it. For me, porn was kind of what triggered me into questioning my sexuality. What I mean is, just because you like porn, that doesn't mean that you're gay.
Anonymous
June 18th, 2018 4:45pm
Your sexuality isn't defined by what porn you watch but by what people you're attracted to. Not attracted to the same gender? - Not gay. Attracted to the same gender? - You could be gay or bi or pan etc.
Aayla
-
Expert in LGBTQ+
April 23rd, 2019 9:27am
Fantasies and attraction are not the same thing: one may have sexual fantasies that do not correspond to the sexual attraction experienced in everyday life towards other people. If you enjoy lesbian porn, but having actual homosexual intercourses in your life is not appealing to you and you are attracted towards the opposite gender in real life, than you can still identify yourself as straight. Moreover, your sexual orientation is nothing more than what you feel you are, so if you feel heterosexual and you wish to identify yourself as such, that's who you are! In case you realize you're also attracted to your same gender in real life and not just fantasies, then you can question and explore your sexuality without fear or uneasiness, because even if you weren't what you always thought you were, that would be totally ok!
Anonymous
August 12th, 2018 2:26pm
I am the exact same way. Although I can't say that I'm 100% straight. I can say I'm exploring. But I feel the exact same crisis.
Anonymous
October 13th, 2020 12:14pm
I would say that I think it would take more than one factor to identify such a big eye-opening situation, in this case being gay. When I was confused about whether I was gay or not, I wrote down a list on what made me think I was gay and what made me identify as straight before. I am not saying you have to do the same but you need to get to the root of your actions. Because maybe you are gay or maybe it is just a fetish you have, it could be one of so many things. Consulting with people with the experience of either being gay or not being sure about their sexuality before, could help. Though, ultimately it all comes down to you