Question
HI I think I might be bi but I don't know and I'm really confused right now. I have had a boyfriend but I also think a lot of girls are cute.what should I do?
4 Answers
Last Updated: 03/31/2020 at 4:22pm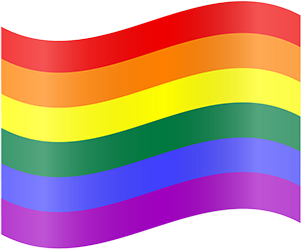 Moderated by
Clinical Social Work/Therapist
Thank you for your interest! I am a LICSW licensed in the Commonwealth of Massachusetts. I'm here to listen and I look forward to working with you.
Top Rated Answers
Anonymous
July 24th, 2018 5:43pm
I as a bi person also felt this way when I was first discovering my sexuality. It can be confusing and it might just be a curious point in your life or it might be something more. This may take time to discover which of those it is for you.
You don't need to stress about it, sexuality and all those sorts of things are changing with time, don't get me wrong, you may not change but if you like girls then you like girls too, its no big deal, love is love no matter who it is or who its for, if the people or environment around you is the issue with being Bi then surround yourself with people that are like minded and open, there are so many people that will listen and understand because they have been in the same space and situation but don't worry about it so much, in the end, you'll love who you love and it will be right for you, boy or girl :) I am transgender myself and i once thought that i was bisexual, gay, genderfluid, angender. I found that i rushed myself into finding a label because i felt that if i didnt have one, i wouldnt be accepted. Now, i am out as a trans boy, going on hormones, with a lovely partner. I still dont know how i identify sexuality wise, i just find that when i like someone, i like them. Sometimes people do find comfort in labels, so if you feel that you identify with bi for a while, then identify with lesbian later on in life, that doesnt mean that the part of your life when you identified as bi is any less valid than the present. Phases happen, but that doesnt make them any less valid. You do you. If the people around you are good people, they will stick with you, and if they dont, theyre not worth it!
Aayla
-
Expert in LGBTQ+
July 9th, 2019 7:58pm
Considering someone cute is not the same as being sexually attracted to them. Your orientation isn't based of aesthetic appreciation/appreciation of cuteness in any form, nor on the experience you've had: it's all about how you feel, towards who you feel attraction. If you're attracted to boys and girls, if you could see yourself happy being with them, then it means you are bi (which is still true even in case you have a preference for one gender). But if what you feel towards girls is not actually attraction, then chances are that you're not bi. Only by analyzing your feelings you'll be able to find it out.
Anonymous
March 31st, 2020 4:22pm
I understand that this must be confusing for you as I have struggled with my sexuality as well. I think that the answer lies within yourself and what truly makes you feel happy. Is there a specific situation that says you need to figure this out in a specific time period? Although I cannot give advice, I can be here to support you and share some things that helped me through my struggle. And I have not walked in your shoes and my struggle is completely different form yours but for me, this took time. It took me really understanding myself and who I am as a person. I also reached out to LGBTQ resources in my community for resources.
Related Questions: HI I think I might be bi but I don't know and I'm really confused right now. I have had a boyfriend but I also think a lot of girls are cute.what should I do?