Question
How do i know if im a lesbian?
5 Answers
Last Updated: 08/12/2019 at 9:41am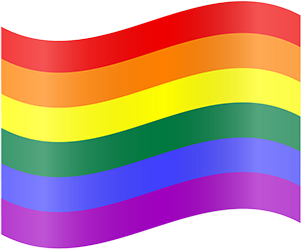 Moderated by
Therapist
I am a social worker and drama therapist emphasizing deep relationship and a dynamic approach.I believe that therapeutic relationship is a ground for new positive reflections
Top Rated Answers
Ask yourself this - Who do you find attractive? Do you find males attractive? Females? Both? Neither? It can take a while to find your true identity, and your sexual orientation is not solely based on who you find attractive, although it can help. The key to finding your identity is patience. If you like girls, then that's who you like. If you like boys, then that's who you like. If you like both girls and boys, then that's who you like. Also, you should know that you don't necessarily need to label yourself with an identity. All that matters is that you're happy and safe :)
Anonymous
March 27th, 2018 12:24pm
well maybe you've tried having a boyfriend and you just dont click. Or maybe you've grown up in a few years and have looked at girls the way girls look at guys.
Hello. This is a tricky question to consider because the truth is that there is really no definite answer. It's something that comes from within, and something you have all the time in the world to figure out. Some people know right from the start, others don't know until they're old and grey. Just remember that it's okay to be unsure whether or not you're a lesbian, or if you're something else entirely, just take your time and you'll figure it out along the way. Good luck :)
Anonymous
June 20th, 2018 6:30pm
It's simply your attraction to that gender. Do you feel it is more sensual it more playful?
Aayla
-
Expert in LGBTQ+
August 12th, 2019 9:41am
If you feel attracted to women and not to men, you are a lesbian. You can try to imagine yourself with men and with women in sexual and romantic contexts, and see how that makes you feel, what is your physical and emotional reaction to those fantasies. If only the women scenario makes you feel good and you desire it, you are a lesbian!