Question
Is it okay to be confused around your sexuality?
41 Answers
Last Updated: 12/31/2019 at 3:51am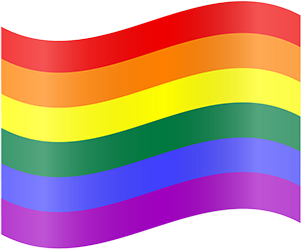 Moderated by
Social Worker
I offer a warm and non-judgmental space for you to work through your problems. I can help you with anxiety, disordered eating, depression, relationship problems and more.
Top Rated Answers
Anonymous
October 3rd, 2016 2:21am
It is definitely ok to be confused about your sexuality. Sometimes you just don't know for sure. It sometimes takes time.
It's perfectly fine to be confused about your sexuality until you find something that labels you as you are :)
Anonymous
March 7th, 2017 1:51pm
It is perfectly okay and normal to be confused around and about your sexuality. For a while, I was as well. I went through an "experimental stage" because I thought I liked the same gender. It turns out I like both and I am bisexual. I'm not saying that is what will happen to you. Just telling you my experience. I think that in time your body and mind will decide with you.
Yes! Everyone has a little confusion about their sexuality somewhere along the line, whether it's just a quick thought or a long period of time. It's completely natural.
Yes, it is okay to be confused about your sexuality. I have been confused many times, even thought I had it all figured out at one time. Still to this day I am confused on my sexuality. And that's okay, because you will eventually figure it out.
Anonymous
December 4th, 2017 4:37am
Of course it is okay to be confused. And it is okay not to define it if this overthinking is hurting you. That is your life and your sexuality, we all get confused. You will understand and discover it eventually. No rush :)
Yes, of course it is. Everybody can go through a time where they're confused about their sexuality especially during the teenage years. You can usually figure it out after a bit of time passes.
Yes! This is perfectly normal, sexuality is very confusing and takes time to work out, and sometimes people never fully work it out.
I think it is definitely okay to be confused about sexuality. This is a very deeply intimate human experience. It is okay to not know all of the answers. It is okay to not know. It is okay to have things change.
Yes it is ok to be confused with your sexuality it can take a wile to figure that out just give it time
Sexuality can be really confusing, and this is completely natural. It is deciding what you identify as, which can alter critical life choices in the now and future. Think about it, don't rush into identifying yourself as something that you may not be, as others can hold you to it as well as judge you. Despite this, many will be super supportive of you no matter what!