Question
How can I break into the LGBTQ dating scene, as I've recently come out and don't know many other LGBTQ women?
14 Answers
Last Updated: 09/30/2019 at 1:09am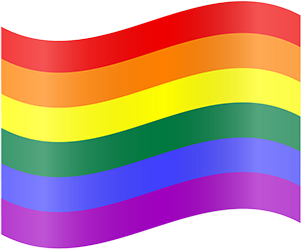 Moderated by
Tara Davis, Doctorate in Counselling Psychology
Psychologist
I have worked successfully with a wide range of difficulties. Nothing is more important than developing a warm, compassionate relationship with someone you can trust
Top Rated Answers
You can search for LGBTQI friendly places or support groups near your area. If you are shy, maybe try with dating websites?
Anonymous
March 21st, 2017 4:09pm
Breaking into dating as an LGBTQ member can sometimes be difficult, but you are never alone. Many people feel distressed about finding other partners in the LGBTQ community, but there are many people who are looking for a woman to date just like you.
Aayla
-
Expert in LGBTQ+ Issues
September 30th, 2019 1:09am
It may help to start hanging out in LGBT environments, not necessarily pubs or clubs, there are also many support groups or cultural communities that you can join. You'll surely meet some interesting people there! And you can also try dating app if you're into that.
EROERO
January 29th, 2015 11:57am
I was in the same boat as you when I first came out. I thought I was one of very few LGBTQ women in my area but turns out I was not alone. The more confident you become with yourself the more people you will meet. Even your friends might already have other friends that are part of our community and you never know who you might meet! Just remember to be yourself!
There are different many ways to do that, you can choose whatever you feel most comfortable with. For example: If you know some people in the LGBTQ scene, get to know to them and do group activities. That gives you the opportunity to meet friends of them who might me in the community, too. Another way of meeting other LGBTQ women is through social networks directed at this specific peer group. Furthermore you can attend events, may it be a clubbing or a game evening organized by a LGBTQ club.
Erynn
May 10th, 2015 4:30pm
In my community, local support groups (often through school, uni, a community center), local bars (we don't have a gay bar, but some have 'queer nights' and a reputation for being for the LGBTQ+ community), Pride week events and the organizations that create those events, and the local community centers are great places to start making queer friends - from friendships you will find the larger network of the queer community becomes available to you, which is invaluable for finding a partner(s). Making just those few first friends who are connected to the LGBT+ community is a great place to start!
Search LGBT+ Apps for Woman or sites and places near you! :) there are many sites and apps fo you! :)
Maybe there are pride parades in your area you could look into online, as well as lesbian bars. Or certain social media groups you could join.
You can check the local scene through websites and support groups to know which places are "in" and show up, that's a definite first step.
Don't be afraid to stand out. I was scared too. But you have to be confident in who you are. It'll help if you look at yourself as positively as possible. And make your days as beautiful as you are :)
Anonymous
December 21st, 2015 12:26am
If you have any LGBTQ+ friends they can always be a nice way in. A lotof the time you will jsut ahve to take things slow and wait for another LGBTQ+ person. Dont forget, there are dating sites! But if you really want to get in, just be you, be inest with everyone, everywhere. you will find your match :)
Look for groups and gatherings that you can join. Does not matter whether it is online or near where u are at.
Try going to social events. Go to your local club and check there. Concerts, festivals, etc. Maybe even try a LGBTQ dating website.
One way to break into the LGBTQ dating scene would be to go to an LGBTQ night at a club or a bar. If you don't have anything like that around you, you could always try online dating. Just be sure that the person that you get involved with online is who they claim to be.