Question
How can I stop hating myself for being bisexual?
4 Answers
Last Updated: 06/17/2019 at 8:17pm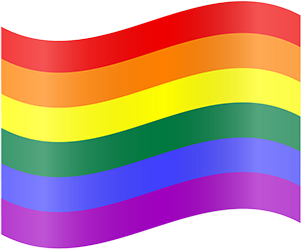 Moderated by
Danielle Johnson, MSED, Community mental Health Counseling, LMHC
Licensed Professional Counselor
Sometime situations and feelings can be so strong that we struggle to function. You are not alone! My practice is flexible and open-minded and tailored to your personal needs.
Top Rated Answers
Being bisexual is not a choice its a feeling you have naturally in your body and mind. Do not put yourself down for being who you are because if your sexually was to change you would not be the same person everyone knows and loves. People who do not accept this of you are not worthy to be in your life.
Anonymous
November 8th, 2017 8:08pm
Self-love is hard whether or not you're LGBTQ+. Learning to love yourself when many people in our society say you shouldn't be a certain way is even harder. I would say one thing that will help is finding others in the LGBTQ+ community to talk to (whether through the subcommunity on 7cups or elsewhere doesn't really matter). It will help you feel less isolated and see others who are living their lives well in the same position as you. It will also give you a place to talk openly about your situation and perhaps find a root for this hatred so that you can deal with it directly.
What's there to hate? If you can't change it, you need to accept it and eventually learn how to fully and comfortably be yourself. Remember that you're not alone! Consider joining the 7Cups LGBTQ+ subcommunity and sharing your thoughts and experiences with fellow bisexuals.
Aayla
-
Expert in LGBTQ+ Issues
June 17th, 2019 8:17pm
The first step is always to identify the reasons behind your hate. It may have to do with your upbringing, or to the fear of the social response to your identity. Whatever it is, the first thing to do is to identify the reason why you feel like this, and then to work on it, analyzing it rationally. Ultimately, there's nothing wrong with any orientation - there's nothing wrong, harmful or offensive in loving a person, regardless of their gender. Internalized bi phobia is a common issue, and sometimes it helps to rationalize these feelings, eventually coming to realize that there is no logical reason why being bi would be something bad. It could also be of help to get in contact with other bisexual people, talk to them, listen to their stories. It might help you seeing bisexuals as normal people with normal lives, just like anyone else, without anything bad about it.