Question
how do i get a girlfriend, when I am a girl?
3 Answers
Last Updated: 11/30/2021 at 10:41pm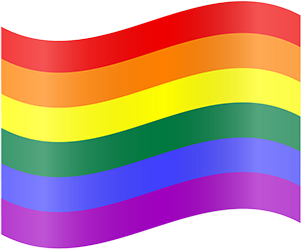 Moderated by
Katherine Aucoin, Transpersonal Counselling Psychology
Counselor
I offer you compassion and support on your unique journey. I look forward to working with you to heal your emotional wounds to find more freedom and joy.
Top Rated Answers
Anonymous
June 5th, 2018 9:12pm
Hey there! I understand your struggles with not being able to get a girlfriend. I am in the same boat, unfortunately. :) Your question can be a bit tricky to answer, as there is a different way to progress to relationships for everyone. However, here is how I would go about it. First, have a crush on someone! For some, this may take awhile. But when you do have a crush, let's continue to the next step. Next, build up the courage to ask her out or tell her how you feel. This can be a very hard thing to do, as it is scary and you aren't quite sure how she is going to react. Then ask her out or tell her how you feel. You hope her reaction is good, and she doesn't reject you. But if she does, just know that it is okay and you should be proud of yourself for trying! If things go well, go on a date! After you've gone on a few dates and when you feel ready, ask her to be your girlfriend! I hope this helps! :)
Aayla
-
Expert in LGBTQ+ Issues
August 5th, 2019 9:42pm
If you'd like to be sure that there's a good chance the other girl is interested to girls, you could look in LGBT environments and make new acquaintances there. LGBT groups or circles can be found in many cities, and they also host socialization and/or cultural events. Or you may check dating apps if you're comfortable with that. Otherwise, it's just about meeting people in the way you've always used to, and when you find someone you like, you may inquire about their views on LGBT so you'll know if it's "safe" for you to come out, and eventually share your feelings.
Start by looking for queer/wlw/lesbian friendly meet-ups in your area. If there are none, wlw tiktok is a great way to connect with other lesbian/bisexual women. Are there any LGBT+ clubs at your school/college? As well as dating sites like HER, Taimi, and others. First step is meeting queer women, but once you meet a queer woman that you would like to date. The next important step is to express your interest directly and honestly. Be specific about being interested in going on a date with her. Many times two queer women will be afraid to ask each other out. It is not creepy to ask another woman out, that is a thought that is sometimes caused by internalized homophobia. Beyond that, be yourself. Being content and happy with yourself, having great friends, fulfilling hobbies, and healthy habits makes you more attractive to potential partners.