Question
How do you meet other members of the LGBTQ community in real life?
12 Answers
Last Updated: 02/25/2020 at 9:31pm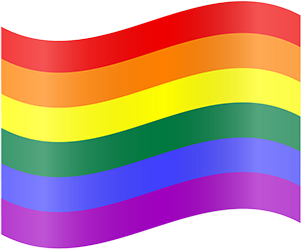 Moderated by
Psychologist
Hello! My name is Dani, I am a Psychologist and registered Psych Assistant. I have a passion for helping a different types of clients from all diverse backgrounds!
Top Rated Answers
Erynn
January 15th, 2015 9:04am
It'll depend a lot on your age and local community. There may be LGBTQ groups at school or university, bars that LGBTQ+ hang out at, social groups may form at your work, there may be groups that have pages online you can search, some religious institutions may have LGBTQ+ social or religious-study groups, there may be Pride events in your community (marches, festivals, lectures,film screenings, workshops...) that can help you meet others. It may take a bit of poking around and a bit of time, but in most places there is some for of LGBTQ group - no matter how informal. If you meet someone who is LGBTQ+ or LGBTQ+ friendly, you might ask them if they know others or go to any groups or you may simply find that having one LGBTQ+ friend brings you suddenly into a circle of several LGBTQ+ friends. There is no set formula for this (unfortunately). I wish you the best of luck in finding LGBTQ+ folk!
Certain professions seem to have a higher concentration of gay/lesbian people than others. I work in a live theatre, and many of the male actors and dancers in our shows and working backstage are gay. I don't know how you feel about bars, but all major US cities have gay bars. Some churches also make an effort to reach out to the gay community and make them feel welcome. Usually these are Methodist churches. Some Methodist churches in my city host LGBT functions like fundraisers.
Social media and community social clubs. There are ways you can meet people online and it's become quite amazing over the years that we have the chance to do this.
For me, gay pride is an excellent way to meet others of the LGBTQ community! Or if you're old enough, gay bars!
For example in Hungary we have a few pub for the LGBTQ community. And there is the Pride once a year and we can get to know each other in the internet.
It really depends on age, where you live, and other factors. If you live in city or close to one as an adult you could go to bars that are specifically aimed towards LGBTQ, some even have fun event nights. As someone who lives in a small town I find that it easier to meet them in the online community. If you are in school (either high school or college) there could be a club or group of supporters or fellow members of the LGBTQ community.
I go to support groups and youth clubs or places where the community. I also use facebook and social media to find people to be able to meet.
Anonymous
October 10th, 2016 8:59am
In general one can say that there are a lot of opportunities, sadly, not all of them are trustworthy. Taking the Internet as an example it can easily be said that it might help you to find someone but it also represents a danger for you and your safety in some countries.
I have mostly met other members of the LGBTQ community in real life at city prides or at clubs. Some places have special nights for the community. Maybe try those out?
There are many ways to connect with other members of the LGBTQIA+ community in real life! In high school, college, and some middle schools, there is a possibility that you could find a Gay-Straight Alliance (GSA), Pride Alliance, Pride Club, etc. There are many different types, some are discussion and others may be lessons about the LGBTQIA+ community and equality. For those adults out there, there may be some bars out there where you can find some fellow LGBTQIA+ chums! You could also see where and when the next Pride parade will happen here: http://www.gaypridecalendar.com Hope that helps! :)
Aayla
-
Expert in LGBTQ+ Issues
June 18th, 2019 10:00am
In many cities, there are LGBTQ circles that are dedicated to all sort of activities, from mutual support groups to free time activities like movie nights. You can try to look for LGBTQ circles near your place on the internet, and then go to a meeting - it's a way to meet other LGBTQ people in a friendly environment.
Anonymous
February 25th, 2020 9:31pm
There are lots of places for members of the LGBTQ community to meet in real life! You can start by searching for local LGBTQ groups and clubs near you, or go to parades and gatherings. If you're careful, you can find local groups that are active online on sites like Facebook. But be sure to do background checks before meeting with people or groups in real life, and never meet anyone 1 on 1 or in a private place if you've met them online. Finding LGBTQ communities and friends can be a wonderful way for you to discover yourself and learn more about the community you're in, and I wish you the best of luck!