Question
I am so confused about my sexuality. I am attracted to men and some women but when I think of sex personally I am revolted the thought of doing something. Has anyone else felt this way?
13 Answers
Last Updated: 12/01/2020 at 10:45pm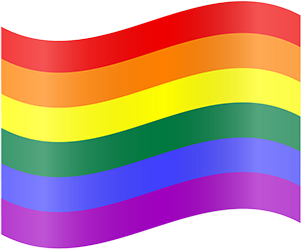 Moderated by
Counselor
If you've found that your quality of life has reduced because of anxiety, fear or some kind of mental hurdle that you just can't get over then lets chat.
Top Rated Answers
Anonymous
May 15th, 2017 1:45pm
Sex repulsion is common, it even happens among sexually active people! So in that sense your feelings aren't abnormal at all. If you're young, it might be like in my case, that it eases over time. Both the repulsion and confusion about my orientation. You might also want to look into asexuality, there's a lot of interesting information and experiences online,
Maybe it's easier if you see it like food. Everyone needs food. Not everyone loves food, some are afraid of it or try to avoid it, but we need it to survive. Food is like interpersonal relationships. Some people prefer sweet food, some prefer savoury food, others like it spicy. That's all fine, it's different for everyone. Some like men to hang out with and fall in love with, some like women. Now sexual relationships are like healthy snacks between meals. Some love to snack more than they like to have meals. Some like to treat themselves to a very fancy snack once in a while. Some snack away much more than others. And some people, even ones that love food, can't even think of snacking between meals. It does nothing for them and even makes them enjoy the food they usually like, less. And like that - some people, even ones that love to hang out with people and cuddle and talk, really don't want to have sex with them. And that is okay.
I think you might be heteroflexible if you're a girl and homoflexible if you're a guy. Revolted in what sense? Can you imagine it with a few people or no-one? You should consider demisexuality or asexuality then.
You could be asexual or atleast demi-sexual. That means that you either don't experience sexual attraction often or not at all. It's okay and it's normal. There's nothing wrong with it. You still feel romantically attracted though. You could search both terms online. I hope this helps!
You maybe asexual-biromantic. It's totally okay to feel this way, there's many people out there who feel the same way! You're not alone. If you're wondering what asexual-biromantic means it's that you're romantically attracted to men and women but don't want sexual relations/feel the lack of sexual attraction. :) hope I helped
Anonymous
May 23rd, 2017 1:44am
You can be asexual (feel no sexual attraction, or be sex repulsed) even if you experience romantic attraction to one or more genders or find them aesthetically pleasing. I find myself in the same boat, being romantically attracted to both men and women and finding them hot/beautiful/aesthetically pleasing, but repulsed at the idea of sex. If you wanted a label, the closest would probably be biromantic asexual
Anonymous
June 5th, 2017 1:01pm
Sexual and romantic attraction are different. There can be many causes for being sexually repulsed. I myself am sexually repulsed but romantically attracted to the opposite sex (I "classify" as hetero romantic asexual). Some people go through this before they have sex, then grow out of it, some people just straight up never like the thought or act of sex, and some people just change over time. So the question is, are you romantically or sexually attracted to people? And its okay to be confused, I sure was :). I agree with the previous reply, looking up and learning about these things can be fun and interesting, it can also help to ease confusion and get connected to like minded people.
Repulsion to the act of sex is not very uncommon. Some people can be averse to the idea of sex while having attractions for one/both the genders. Especially if you are a first-timer then it is very normal to feel revolted initially, but sex is like any other exercise, it gets easier with time and practice. Also, as I see someone has already said, you can look up asexuality online. That should give you some perspective/closure about your orientation. :)
Many people question their very own sexuality. It's completely normal. The best thing for you to do is take time to think and decide what is best for you.
Yes. For the longest time I thought I was completely broken and thought that maybe everyone thought this. I was completely wrong. You might be asexual. Being asexual means that you are attracted to people romantically, but don't like the idea of sexual or feel revolted even thinking about it.
Yes you are so not alone! You may be asexual or demisexual. But only you can know for sure. Labels don't work for everyone so don't worry if you don't feel like either but have a read about the definitions of both and if you feel one applies to you then that's great!
Aayla
-
Expert in LGBTQ+ Issues
August 5th, 2019 2:09am
If your attraction is of emotional/romantic kind, and maybe even of aesthetic kind, but not sexual, it might mean that your romantic and sexual orientations diverge. If you don't experience sexual attraction towards anyone and you're not interested in having sex with anyone, it sounds like you are asexual. And if your attraction is personal rather than sexual, and it can involve men or women, then it sounds like you could be biromantic.
For me, I think this stems from being sexually abused as a child and all throughout my young adult life. I'm not interested in Pursuing women and I am attracted to men too but I can never climax when having intercourse with men. Or even just thinking about it, turns me off. So what's helped me is healing from my sexual traumas. Re-exploring my body myself with no pressure. Exploring myself next to my partner. And also doing stuff with my partner up to the point where I don't feel like I'm into it anymore then stopping. Normally I would continue but that only makes things worse.
Related Questions: I am so confused about my sexuality. I am attracted to men and some women but when I think of sex personally I am revolted the thought of doing something. Has anyone else felt this way?