Question
Im confused about my sexuality. Im attracted to guys but Ive never had a crush on them or anyone tbh. Girls are pretty too, but I don't think want to have sex with them (or anyone as for now). Help??
8 Answers
Last Updated: 04/20/2021 at 11:53am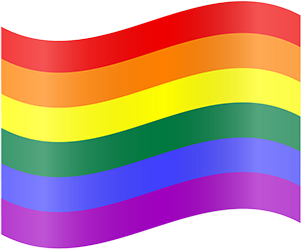 Moderated by
Clinical Social Work/Therapist
I provide supportive counseling and psychotherapy. I utilize cognitive-behavioral and solution focused strategies to address client concerns. Personal coaching is available.
Top Rated Answers
Don't think to much into it! Sexuality comes to you naturally, whether you like boys, girls, both or neither. You shouldn't need to label yourself as something or another. And that goes for everyone! What you feel in life will come to you naturally! Experiment with different people see what you like and explore your boundaries (all within reason of course)
Don't force anything and just let everything come naturally. You are the only one that can know how you feel about your sexuality. Don't worry, it will come to you when you know it.
Sexuality is a complicated issue. My usual go-to is to simply ask 'what sex/gender do you want to have sex with?' and then use that as a filter almost, until you've gotten an answer fitting enough. When you say that girls are pretty, are they in the same league as guys? Does looking at an attractive - using attraction here. Raw physical attraction. No emotion involved (more on that in a bit) - woman cause the same reaction as an attractive guy? The reason i emphasis attraction as a starting point is that it's a good fundamental. Sex and emotion can be affected by so many life factors (intentionally or unintentionally) and so can attraction, but the difference is that attraction has recurrent themes. Ie gender preference. If for example you're finding yourself attracted to some girls and some guys, you can dismiss other options - gay and heterosexual. It isn't going to provide you with the much needed clarity but at least it provides a starting point. You can begin to remove labels that don't fit and have a new perspective on what might/does.
It could be that you have romantic interests in guys and girls but not sexual- and they are two distinct things! Have a look online about asexuality, and you'll find many people having the same thoughts. There's a huge range of preferences out there! You may finally for research helpful in identifying what exactly it is you prefer, as you learn about yourself more :-)
Aayla
-
Expert in LGBTQ+ Issues
August 27th, 2018 7:58pm
First of all, keep in mind that sexual and romantic attraction do not always coincide. It may be that you're sexually attracted to one or more genders, and it doesn't necessarily mean that you're also attracted romantically to them - or anyone at all. There are people who don't feel any romantic attraction, and they identify themselves as aromantic, but they're not necessarily asexual as well, they can still be attracted to any gender. This may be your case: you could be aromantic and still feel sexual attraction. Of course, it could also be that you simply haven't found the right person yet! That's ok, some people need more time than others to find someone they are really into. It doesn't mean you won't find them, with time! For now, just try to follow whatever your heart and your body tell you, and live your life with as much serenity as you can. This path always leads you to the answer, eventually!
As a queer person, I can totally relate to this experience! Figuring out your sexuality can be a confusing and stressful journey and often times it is nonlinear. I think it is important thing is to remember that whatever you realize about yourself is ok. Whether you like boys, girls, neither or both is perfectly healthy and valid. I can relate to the frustration of trying to label my sexuality, but remember, the label is just there for your own sake. If you don't want to label yourself, you don't have to. Your label can also change drastically over time (I know mine sure has!). At the end of the day, whatever you realize about yourself, just know that you are normal and worthy of respect and kindness.
Anonymous
July 21st, 2020 1:40pm
Perhaps you might identify with being asexual? You don't need to feel like having sex with someone to know that you're attracted to them! There are many different terms to describe each sexual orientation and you may feel that one/some of them could help you get a clearer idea on your sexual orientation! Or you could simply not be ready emotionally and physically to have sex. Even if you are already of legal age, it is still a personal choice and experience to have sex and do feel free to wait until you feel ready before going into it with anyone! You don't have to decide right away, just take your time.
Hey! Its totally fine to take time to figure this out, dont feel any pressure to have a solid label quickly. Sexuality exists on a spectrum with many different possibilities, you can just explore whats out there and eventually you'll find what sits well and right with you. Try to connect and chat with people who are having the same experience, I think that's something that always helps. It is definitely something that a lot of people experience, so you're not alone with this! Try to read or watch some queer stoties in books or films, sometimes it helps too because you might find that somebody's experience resonates with your own and helps to figure things out :)
Related Questions: Im confused about my sexuality. Im attracted to guys but Ive never had a crush on them or anyone tbh. Girls are pretty too, but I don't think want to have sex with them (or anyone as for now). Help??