Question
What is the best way to come out to your family?
11 Answers
Last Updated: 09/21/2020 at 8:37pm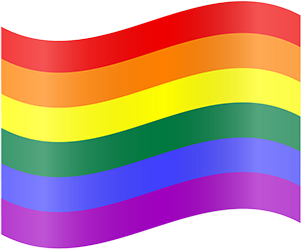 Moderated by
Licensed Psychoanalyst
I have helped and am helping people cope with loss, divorce, anguish and parenting. Depression is also a major issue that comes up.
Top Rated Answers
Mark5
January 13th, 2015 5:38pm
I don't think there is any "best way" to do this. It depends on your relationships with your family members and your comfort level with talking face-to-face. I think it's easiest to talk to a family member who you are close to and who you know will support you first and then they can be an advocate for you and a support person for when you come out to the rest of your family.
first, try with the "easy" members of your family and do it at your own pace and you only know what is the best time to do it
Aayla
-
Expert in LGBTQ+ Issues
August 5th, 2019 1:15am
It depends on how is your relationship with them and what are their views about LGBT people. But in general, it's a good idea to explain how you feel, little by little, with clarity, honesty and open-heartedness. You can tell them how you came to this conclusion, what this journey of self-awareness meant to you, how your identity impact your life, how you feel about it. And of course, you can let them know that you're available to answer any question they might have. If they care for you and your happiness, they'll give you a chance to be listened and understood, and they'll accept you no matter what!
Anonymous
January 15th, 2015 9:14pm
Tell them exactly what you are feeling and more importantly, that you are happy and proud finally coming out with who you really are!
I'm not sure there is a best way, though there may be plenty of wrong ways. It depends on your relationship with your family, but you might consider gathering everyone who you wish to tell, as far as family, and telling them all at once. Be calm and resolute. Expect questions and be will to answer them to your comfort level. Try not to behave in a defensive manner and remain confident that what you are doing is both fair and just.
Anonymous
April 25th, 2015 11:32pm
Just sit them down, amd tell them, its diffrent from person to person, so do it the way you feel like is the best way.
With fireworks ribbon glitter drag queens galore and a spectacular Broadway show following witness you jumping out of a cake.
zaix
October 25th, 2015 5:07pm
Always make sure that you are sure about it first, try to make them see it your way, just sit them down and simply explain to them how you're feeling.
Coming out questions are always challenging. My own experience might be so different from yours that what I did may not help you. There are some things you can do to prepare for the big day. Coming out should be about you being the person you are and not about how other people are going to respond. I recommend gathering as much support as you can before coming out. Reaching out on here is great. In addition, you can reach out for professional support. Finding an accepting therapist to practice your coming out with might help. There are also resources like TheTrevorProject.org, one of the referrals that are offered during training here on 7cups. There might be other resources in your community. Having support before coming out to loved ones makes you feel more yourself and more confident that others have already accepted you. There are so many other details about being ready to come out that depend on your situation. Talking to others with both experience and wisdom is important. Find someone safe you can talk to. I wish you peace. ~J
Honestly? There is no best way. Coming out of the closet is a very hard thing to do. While it's easy to list off recommendations, only you can truly know which way is best.
The best way to come out to your family is to explain that you being gay, bi, or lesbian is that this does not change who you are. You are still the same person and you have not changed. You just prefer to be in a relationship or feel more attracted to a certain gender. In addition, mention that you hope that this does not change how your family views who you are and that you will love them no matter what. I suggest that this should be done when you are at home and everyone is all-around one another.