Question
Why can't I find anyone else that is bisexual?
2 Answers
Last Updated: 12/14/2019 at 9:40am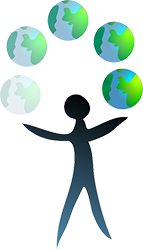 Moderated by
Licensed Professional Counselor
My work with clients is to help them recognize and build on their strengths to find solutions for the conflicts presented in their lives.
Top Rated Answers
Aayla
December 14th, 2019 9:40am
It could depend on many factors, for example, they may be not willing to share their identity because they don't feel safe or welcome in their environment. Or they could have internalized biphobia. Or maybe you've met bisexuals, you just didn't know they were bi. A good way to find others with your orientation may be to join an LGBT association or group - they can be found in many cities - which would make it much more likely not only to met bi people, but also to come to know that they're bi!
In a heterosexual dominant world, it can be hard finding someone else who is bisexual. There are many LGBT communities both offline and online. I'm sure if you visit one you will find a fellow bisexual somewhere:) If you are looking to chat about bisexual issues with a bisexual, I'm bi and would love to chat. There is also the LGBTQ+/MOGAII subcommunity. You could browse through the community to find people just like you. You could also browse through the listeners who have direct experience with LGBT issues. Their bio might state their sexuality or you could ask them what they identify as.