Question
What helps you cope when loniliness has become a constant in life?
3 Answers
Last Updated: 11/10/2020 at 2:23am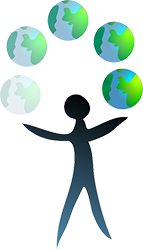 Moderated by
Licensed Professional Counselor
I believe silence creates a cycle. With empathic and collaborative therapy, we break the cycle. I help clients feel validated and supported passed anger, shame, and anxiety.
Top Rated Answers
Understanding that you're never alone if you have yourself makes coping with loneliness so much more easy. If you love yourself, you won't feel as alone.
Loneliness comes from within. If you feel lonely make sure to meet other people in environments that you are comfortable in.
What has helped me cope is finding things to do every day to keep me busy. I also try not to compare myself with other people who go out with friends and have many friends to always talk to. I do a lot of cleaning, which I like and it keeps me busy. I also paint, draw, sew, garden and more. I also remind myself that I have so much free time when Im alone, that I can do anything. I can learn a new skill with all my time instead of having other people taking it. If the loneliness becomes too much, I sometimes go on a walk or drive or to the store. I find that being around people helps even if you're not talking with them.