Question
Why can't I be understood in this world? Why am I always lonely and an outcast?
11 Answers
Last Updated: 06/18/2018 at 12:23pm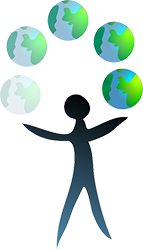 Moderated by
Psychotherapist
I have been through a lot in life too, which helps me to be able to empathize with situations, thoughts and feelings that we have. Sometimes, it's not easy just being human.
Top Rated Answers
MAYBE BECAUSE THATS HOW U FEEL IT MIGHT ACTUALLY NOT BE IN THAT WAY, U WILL ALWAYS BE REMEMBERED IN 7 CUPS OF TEA AS A KIND FAITHFUL FRIEND AND YES EVERY ONE MIGHT MAYBE TAKE TIME TO UNDERSTAND U, U FEEL LONELY BUT U ARE NOT LONELY :)
Some people just can't handle your awesome. I learned that the hard way, sadly. Everyone does. Just surround youself with people who appreciate you, and you'll find all the haters drifting away :)
Anonymous
May 20th, 2015 6:08am
Everyone feels that way at one point of their lives. It is actually a wonderful thing to be different than others. I used to think I was an outcast, but I embraced it. Whenever people made fun of me, I would just say "Thank you." They would always be taken aback and in the end, I was not hurt by the words. Learn to play by yourself and you won't notice whether you're lonely or not.
We all have differences and sometimes our experiences csn make us feel like we are destined to be 'outcasts' in our own societies. This can be because for the most part we have not taken the time to explain to others our experiences and unique perspectives on the world. I often feel that loneliness or social isolation is something that can be overcome given the right people, when we feel like an outcast that is often due to a lack of acceptance. I think sometimes instead of seeing this as gross discrimination it's best to consider our own views and how we might consider others 'apart' from us, because as much as we may not like to admit this there are always going to be people we feel are almost 'too different' from us for us to put the effort in and truly get to know them - we assume it just wouldn't work. But I bet we can all consider a time when we have met someone who would fall into such a camp yet they though extraordinary courage have broken through our preconceived barriers and allowed us to truly know them - often through effective communication, openness and a deep desire not to let their differences divide them.
Anonymous
April 16th, 2015 4:08am
It sounds like you're frustrated by being misunderstood. I can understand feeling lonely when that happens.
Are you really?! Or you havent met the people on your radio frequency. Chances are you will. Good luck
Just because you think differently from others doesn't mean you are an outcast. If everybody was the same in this world the world would be a boring place. So don't feel bad in being different.
The way the world is now a days, it's hard to be normal cause we are all so different. Don't see it as a bad thing. No one wants to be like the person next to them. There is someone who understands. I promise that
Anonymous
December 27th, 2015 6:09pm
You are not alone, a lot of people feel the same way and I would like to say that there is someone in this world that understands you and loves you, you are not alone. So surround yourself with people who can appreciate you and support you because it will slowly drift away as you are with people who are always beside you and appreciate you and accept you for who you are.
Kit23
July 26th, 2016 2:22pm
I think we all feel that way sometimes because we as people are born different we are all unique ...
Not being understood is a feeling that comes from inside. It is subjective and might not have anything to do the reality of things. If you change your point of view you might feel the change.