Question
why do i always feel nobody likes me?
3 Answers
Last Updated: 01/21/2019 at 3:11pm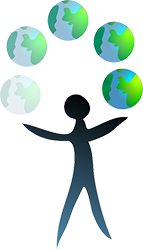 Moderated by
Psychologist
I treat life changes, women's issues, and issues of aging using evidence-based treatments with healthy doses of warmth, empathy and humor to enhance healing and growth.
Top Rated Answers
Erato
February 4th, 2018 9:37am
It's because of what we think of ourselves. We see ourselves as somebody who's not very likeable because of being flawed. Nevertheless, there are people who you're going to meet who'd accept you for who you are whatever your personality is.
Believe me mate,a lot of people think that way.But actually there are always people who care about you,wanna see you happy and all but they never really openly say anything.But in their hearts, they feel a lot for you.
I've experienced this for a long time. I think it could be two reasons: 1/ You haven't put yourself out there enough for people to get to know you, or 2/ You have high expectation of what counts as "being well-liked", both in terms of quality (e.g. "I must be everyone's best friend") and quantity (e.g. "I must be friend with everyone"). In the second case, realize that it's both unrealistic and unnecessary. It is unnecessary because there's no point of being liked by everyone or even many people even if it's possible. We each have different social needs. Find a balance between what you're able to give and what you'd like to receive from people.