Question
Are psychopaths necessarily bad people?
134 Answers
Last Updated: 03/19/2021 at 3:17pm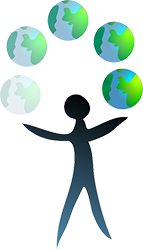 Moderated by
Marriage & Family Therapist
I take a holistic approach in working with eating disorders, mood disorders, relationships, and the LGBTQ community. I use EMDR, Dreamwork, Stories, CBT and Cinema therapy.
Top Rated Answers
Anonymous
August 15th, 2020 4:18pm
Well, the thing is, psychopaths are born (whereas sociopaths are formed). In other words, their brains are structured and wired differently. In a psychopath's mind, the world revolves around themselves. Nothing else matters but their existence. They see other people as objects and targets for abuse and deception. At first, psychopaths can come across as extremely charming, but like I mentioned above, they're just planning to hurt you. Now, not all diagnosed psychopaths act impulsively or with violence (although I'd say most, or at least half, do), and some non-psychopaths have psychopathic tendencies. Overall, because psychopaths are usually pretty dangerous, it's probably best to avoid hanging around them.
The practical answer: Absolutely not! Those with antisocial personality disorder are incapable of feeling sympathy or empathy for others. However, they can, with a very nurturing upbringing, learn these skills even if they do not feel them. Now, to be more academic, in order for someone to be diagnosed with an antisocial personality disorder, he or she must exhibit symptoms including performing multiple acts that were the grounds for arrest, deceitfulness, impulsivity, physical aggression, disregard for the safety of self or others, consistent irresponsibility, and a lack of remorse for such actions. This is criterium A from the DSM 5. With this being said, this question does not really have an academic answer. It is all emotional arguments. For example, does doing at least three of those things consistently make someone a bad person? What constitutes a bad person? Also, those with this disorder act in this way due to neurological abnormalities. Would this justify their actions, from a moral standpoint? What I am getting at is that the answer is really dependant on your interpretation of this information.
It depends on what you mean by psychopaths. If you mean primary psychopath then no they are not necessarily bad people. However, they do not understand the world the same way you experience it and it can be dangerous for your mental health and unhealthy to have relationships with them. A psychopath who isn't trying to hurt you will tell you as much, that they use people often, and do not and cannot feel what you feel. Expecting them to love, or return emotion is going to bring you pain and suffering. They do not understand these things and it takes something out of them to mimic them. They do this to fit in, but like to have downtime where they will not have to behave in this manner. Normally they do this alone. If you engage with one willing to take their mask off in front of you, you most likely will feel discomfort. Short answer No. Longer Answer, It's never a good idea to be hanging out with a psychopath unless you know what you are getting into and both of you are very clear with each other and boundries.
No. I do not think that they are bad people. It is a type of mental illness that makes a person act a certain way. It is not that person's fault. A mental illness/disability is not anyone's fault. No body can help with feeling how they feel. They cannot control the thoughts that are running inside of their heads. I don't see anyone as a bad person, especially those with mental health. They are struggling to cope how they are feeling and don't realize what they are doing. It does not make them less of a person.
Anonymous
November 8th, 2020 12:22am
I don't think anyone is "bad" or "good." People can have a positive or negative impact on the world around them, but even that is something that can be improved. I have made plenty of mistakes and hurt people, and sometimes I still do. But as long as I try to learn from it and do better next time I think that is what counts. I am on this website right now because I want to improve myself, and that's what I'm doing. So if someone is trying to be better and have a positive impact I don't think anyone can fault them for that.
Anonymous
November 8th, 2020 7:09pm
While Hollywood often portrays psychopaths as serial killers, not all psychopaths are that evil. Many of them exhibit psychopathic traits to a much lesser degree. In fact, you've likely encountered a few psychopaths in real life. Psychopaths are actually quite common in the corporate world. We have an unhealthy obsession with psychopaths. We tune into true crime shows, podcasts, and movies, and say that we want to understand them, to get into their heads and figure out their malicious ways. But sometimes it's not really the psychopaths we want to understand. Instead, we want to establish a stark contrast between how they think and how we think. We want assurance that we are better than these modern monsters. Journalists and fiction writers and even psychologists and criminologists have gone to great lengths to both mystify and make monsters out of psychopaths. When famous experts label psychopaths in corporate settings as "snakes in suits," and authors describe interviews with psychopaths as "a journey into the evil mind," we can quickly venture into a cycle of dehumanizing. When the word evil enters a conversation, we must question not just the mind and motives of the individual being discussed, but that of the person using the term. Despite using the label psychopath regularly, most of us don't really know what psychopathy is. Even clinical psychologists can harbor incorrect assumptions. Are psychopaths actually more prone to violence? Are they a homogeneous group? Where does the term even come from? Psychopathy is perhaps the single most misunderstood personality disorder.
Psychopaths are twenty to twenty-five times more likely than non-psychopaths to be in prison, four to eight times more likely to violently recidivate compared to non-psychopaths and are resistant to most forms of treatment. People who experience psychopathic traits, such as ruthlessness, charisma, impulsivity, and persuasiveness, tend to get through life just fine. Even full-blown psychopaths can be very successful — they just won't ever be the same as everyone else. While Hollywood often portrays psychopaths as serial killers, not all psychopaths are that evil. Many of them exhibit psychopathic traits to a much lesser degree. In fact, you've likely encountered a few psychopaths in real life. Psychopaths are actually quite common in the corporate world
No they are very misunderstood people they are human and they should be respecting for who they are. Love them like a human and treat them like a human sometimes not getting attention in life could cause you feeling like you might be a psychopath because you are always on your own and sometimes you can start to have trust issues and develop stuff. Also sometimes your family members or someone close to you can start joking around and saying your a psychopath and lead you into believing when in reality its not true. All psychopaths aren't bad people because they just sometimes can do stuff out of the ordinary.
Anonymous
December 29th, 2020 10:38am
Psychopaths aren't necessarily bad, they were good at some point in their life but some heartbreaking and hurtful events in their life would or could have changed them. Usually people who have harsh childhood or people who have witnessed a lot of trauma, such people undergo a lot of mental stress. This leads them to think and act differently from one, they react in a totally different manner which causes people to treat them differently They're called psychopaths because they are unpredictable, some things might trigger them badly leading them to react the way they do. They aren't bad people in my opinion, they are just good people who have deviated and might get back on track with some help :)
Anonymous
January 3rd, 2021 11:31pm
Here's the thing. "Psychopath" consists as one of the terms used quite frequently, without certain people acknowledging the meaning. It exists as a personality disorder, characterised by lack of empathy and guilt, irresponsibility, dishonesty, and antisocial behaviour. As a Psychology graduate, I do not believe I am an expert. Nonetheless, from my own research and learning on forensics and its ties with psychology and mental health, I think it would be useful for me to debunk the misconception and recommend how to avoid them when assessing behaviours. The condition itself has been misinterpreted and misunderstood over the years. As a consequence of generalisations made, it creates the false, misleading narrative that it equates with the individual being "dangerous", "unlawful", and—like you said—"bad". Many infamous offenders in history have been labelled "psychopaths", without it being true in their case. In actual fact, the majority of psychopaths have not participated in or been convicted of crimes. Just because some of the traits above (along with some others) have been associated with delinquency and atrocities, does NOT mean this will lead to people becoming criminals. Correlation does not necessarily signify cause! Therefore, it is vital for each of us to be informed on on topics which we do not have sufficient knowledge to form a personal belief. Plus, labelling can have damaging effects on how someone views themselves. Looking into studies on psychopathic disorders, how it occurs, on what factors is its prevalence dependent on, how can it be prevented, if and in what ways can traits be changed etc.. Although stories and true-life documentaries on serial killers can seem intriguing enough to fuel your fascination for learning about the disorder, it is important to account for the thoughts above! Open your mind to the resources around you, dig deeper into the how's and why's to find answers you seek, gain that knowledge. Then you'll be able to have a better judgment of if your question is true or not :)
Anonymous
February 17th, 2021 9:48pm
No, psychopaths are not necessarily bad people due to them suffering from a mental illness that they cannot control. One should not be judged when they are ill, nor at all. Bad people also go through environmental stress that causes them to be the way they are. I also believe a bad person can also change to be good with a little bit of work. Psychopaths develop ideations based off there interactions with the world, they can either be nurtured into it or just experience it out in the streets. I believe Psychopaths can be healed to prevent any negative actions
No, psychopath are not necessarily bad people.... they may be a little bit different than the other people but umm I think they are just people who have been having a hard time understanding and managing their emotions. Sometimes when they don't find enough care and support or perhaps because of any incidents in their life... If the people around them are not able to understand their views, or someone they can trust, they tend to act out.... maybe sometimes it's very violent. But inside, it sure is tormenting for them too. And since people treat them differently it keeps getting worse. But with proper care and therapy, I believe even a psychopath can be healed/ recovered
No anyone can be psycho. Normal people, kind people, shy people, lonely people, good people, bad people, etc can way more than just those. Also there are some doctors and scientists who are triggered as psycho. Cops too. Bad people can get psycho due to some reasons that may lead to losing the mind. Good people also can get to this point also because of a situation or something that made them think of it as crazy. There is a story that my teacher once told me that a good man once was engaged to a women. He loved her so much that he sacrificed everything for her. It was almost 3 days for the wedding when she ended their relationship. Because of how terrible the pain inside him and the sadness, he opened a tv channel where there was animals and how they lived and eat. So that good man thought of how can this animals live normal and happy even without having someone to grief and sad to them. So he started to act like them. Everyday with a new animal. My teacher was a psychiatrist so he took him to help him get back to normal. He told me it took them years to tell him he is a human not an animal. What i wanted to say is anyone can be mentally ill and psycho not just good or bad people.
No, the aren't, they need help to have a normal life, i mean, psychological, and psychiatric. (As may need any other person which are not psychopaths) Eventually they will be able to have better connections with others. Itsn't easy to deal with any kind of disorder, and that one have extra difficulties, but it's not impossible. If they do eventually bad things, it's not with intention, they can't distinguish between good and bad, so may often hurt emotionally someone, but they can learn to have normal interactions as anyone else. Psychopaths are not bad people. They just are differents. Understanding that can lead to a better approach to them.