Question
How can I keep up with my work and life when I'm feeling overwhelmed?
34 Answers
Last Updated: 01/30/2018 at 5:50pm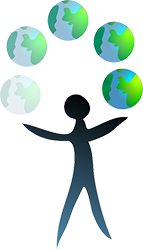 Moderated by
Lisa Meighan, BSc Psychology (Honours)
Counselor
Hello, I am Lisa and I work in a person-centred approach mixed with cognitive behavioural therapy. I believe we all have the potential to be the best we can be.
Top Rated Answers
Anonymous
January 26th, 2016 7:39pm
Have you tried creating a timetable? So that you don't end up spending too much time on one thing and neglecting another?
Anonymous
March 29th, 2016 11:07am
Keeping up with work and life when feeling overwhelmed can be difficult. Sometimes working out priorities can benefit people. Such as working out what is the most important thing to start with first. Also scheduling time to be able to do things can help. Such as making sure you have enough time to do work, but also have enough time to manage responsibilities. This can be difficult and you also need to make sure that you have time for yourself in order to relax and clear your head. As looking after yourself is important. If you are ever in need of more support 7 cups of tea is here to help you. Hope you okay and remember to stay strong as you are important :).
Finding healthful ways to cope with the stress. Meditation and cardio exercises are really useful and free ways to do it.
when i'm feeling overwhelmed, i will try to calm myself down before i try to keep up with my work and life.