Question
I'm bored with life to the point that I just don't know what to do anymore. What should I do?
4 Answers
Last Updated: 06/17/2019 at 10:53am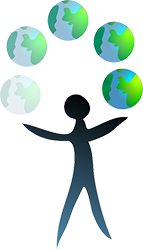 Moderated by
Counselor
I am an enthusiastic life-long learner and also a professor of counseling. I have a passion for peoples stories and helping to guide and empower the human spirit.
Top Rated Answers
Find what you enjoy, hobby wise. When you find what you like and stick to it, doing it often, you will hopefully find a thing you want to do in life
Anonymous
June 17th, 2019 10:53am
If you feel like your life is boring or you don't really have anything to look forward to, it's a sign that it's time to spice things up! After a while, we tend to get bored of following the same routine, that's why it's important to try new things once in a while. This can range from trying a new restaurant or dish to taking up a new hobby, the sky's the limit. It's important that we have things to look forward to in our live's and that we enjoy what we do. You can always start small and work your way up!
Go on a walk (or just to the store, whatever gets your legs moving). See a movie, go to that party you're not interested in, invite some friends over, even if you don't feel like it. Sometimes the best thing you can do for yourself is to live life like you're happy and eventually you'll feel it for real.
There are so many things out there too do, what about trying some new things that would help you to feel better . Take up new hobbies look for cool places too go to and meet new friends. You can find all kinds of ideas online also if not out where you live. If you like sports join in some sport events or you can do some other things like Bowling, Darts, Pool outdoor you can do games like corn hole, yard darts, horse shoes. Some places have Trivia games . Photography is something that is really cool also.