Question
Is missing someone who is right next to you normal?
3 Answers
Last Updated: 07/28/2020 at 6:26pm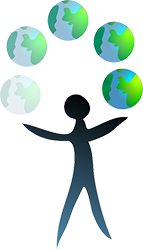 Moderated by
Licensed Professional Counselor
With over ten years experience, I offer a safe and confidential environment  for you to collect your thoughts, worries & life problems with no judgement or assumptions.    
Top Rated Answers
Absolutely! People are more than just a physical presence. A person is a memory... an emotion... a moment... a relationship... a connection... and missing someone can exist on any level. If you are missing the person who is physically next to you, try to ask yourself what about them you are missing. Do you miss a connection you used to have? Do you miss a way you used to interact together? Do you miss a moment you shared (nostalgia)? Do you miss the person they used to be? If you find yourself missing the intangible aspects of someone, reminisce! Start up a conversation, and remember what you're longing for together so that the feeling isn't as lonely. Who knows - maybe they miss themselves, too.
Yes it possible especially if good communication has stopped and you are not actively taking time to hear each other or ask each other about their thoughts and emotions
Anonymous
July 28th, 2020 6:26pm
Yes, it is indeed. Because you like them very much and enjoy their company you would like to spend much more time with them. Thinking about the time you will have to separate, you miss them. My advice is to live more in the moment, feel them right away. This is a case, but what if we feel the other person distant? That's another case. We could miss them because we miss how they were in the past, and how you two were in the past together. Just an hypothesis, tho. A kinda nostalgic one, too. That's it.