Question
Lately I've been sad and I've felt empty, how can I fix this?
2 Answers
Last Updated: 05/11/2020 at 9:04am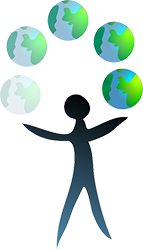 Moderated by
Counselor
Hello, I am Lisa and I work in a person-centred approach mixed with cognitive behavioural therapy. I believe we all have the potential to be the best we can be.
Top Rated Answers
Anonymous
April 28th, 2020 4:38am
I would suggest getting counseling. Talking out loud about what you are feeling can often reveal feeling deep within you had previously been unaware of. Sadness and emptiness can be a result or accompany many other emotions or situations. I would start by understanding when you are feeling sad and what you are doing when these feeling are strongest and least strong. Try to figure out if there are any activities that alleviate theses feelings. If the feelings intensify, seeking professional help would be a good option to assure that these emotions can be got under control. Trained professionals can help you alleviate these feeling and develops ways to combat them.
One of the best things you can do is maintain a gratitude journal. At the end of the day write 5 things you are grateful about. It can be someone who has done something for you or probably a circumstance which made you smile or just a pink flower that saw swaying in the wind. Alternatively, You can take upon activities that give you pleasure, or that used to give you pleasure. Let's say a hobby like painting or participating in discussions - you can seek these out and force yourself to continue doing them for atleast 10 mins in a day. increase it if you find it helpful after a week.