Question
Why do I compare everyone to my bad relationship?
115 Answers
Last Updated: 07/16/2020 at 1:22pm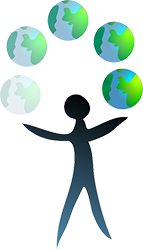 Moderated by
Jackie Dross, M.S. Community Counseling
Counselor
I have a passion for working with people from a non-judgmental, strengths based approach to meet their goals for personal growth.
Top Rated Answers
Perhaps you fear the same thing would happen to you so you try to avoid everything that is similar with your bad relationship in order to protect yourself from getting hurt again. I wouldn't know the exact situation but maybe there's also something you regret or don't understand that is very hard to let go and move on from. It hurts to look back on traumatic incidences on our life but I think it would help if you reflect on what happened in order to help you move on. After all you can't be fully happy with a new relationship if you don't learn from your past and see it in a new light
Anonymous
May 1st, 2019 2:31pm
Everyone has had bad relationships and when things fall out i see everyone as a potential candidate to hurt me. its a defense mechanism. we cant help but feel this way because at some point we believe anyone is capable of hurting us just like we were in the past. when this happens we should realize that people are different so are situations,so we should recall past hurts but not use them as a basics for future interactions with others in order to have healthy relationships. i have known this and it has really helped me and of course all those breakup and empathy courses!
It is an act of self defense mechanism. A benchmark has been set, like, person with quality 1,2,3 will give feelings that would not be good. So, I wont go to another person with quality 1,2,3, because it is bad for me. So before falling into relationship of any other kind, one is required to compare every new person one meets, to keep oneself safe. This is called, learning skills for self defense and smooth survival than falling down again with same nuisance. So, comparing is totally fine. It is a self care mechanism. You may feel overdoing comparison because you may have recently experienced bad relationship.
Anonymous
June 15th, 2019 10:39am
Bad relationships leave nasty mental scars that take a long time to heal. Because of this, we naturally go into comparison mode when looking at potential partners, because we fear repeating the same process as before. Subconsciously, it's almost like we are expecting each person to be a failure because they may have a similar personality feature, that triggers one of the mental scars that causes us to build those defensive walls and push that person away. We keep on repeating the same process. Sometimes though, there isn't actually a genuine indicator that causes that trigger, but it still sets off the comparison and makes relationships quite difficult.
I do this as well even now in my new relationship, and it's not because I want to but I do it to be cautious and to also appreciate him for being different from my bad relationships. Our brain is designed to look for patterns from good and bad experiences so we can get out of situations. This is why we have gut feelings. So when we go into a relationship we analyze it because we want to make sure we don't go through that horrible thing again. It may also be all you know! For me I have never had a healthy relationship (except hopefully this one because that is what it seems like so far) so I compare to my bad relationships a lot because I have never experienced anything outside those toxic and abusive relationships therefore I'm almost out of my realm
Anonymous
August 3rd, 2019 2:35am
Oftentimes, trauma and abusive or toxic relationships leave a lasting impact on the way you see situations, new relationships, and other people. Many people who have gotten out of toxic or abusive relationships find themselves constantly searching for red flags because they feel like if they could have seen it sooner they would have saved themselves a lot of pain. This causes them to panic when they see something in a person that reminds them of another bad relationship. Even if it's a little thing, such as a certain speech pattern or habit that has nothing to do with someone's character, it can be hard not to make connections and draw conclusions.
Anonymous
September 25th, 2019 5:01am
I think you expected too much from your partner and your partner did not do so. It happens in everyone's life, what we gave don't get the same, also we always regret what we have chosen and always want to get the path that is not taken earlier. Please read THE ROAD NOT TAKEN and u will understand. What do we do, we just put our self in others relationship or we compare a person with whom we felt bad and our mind did not accept that person. What is needed to do? We have to b positive and calm while introducing with a new person, every fingers are not , never be same.
Anonymous
November 1st, 2019 10:08pm
I compare everyone to my bad relationships because I don't want to get hurt again. I am so afraid to get crushed into a million pieces I have to not pick the people I can build with so I minimize my chances of being hurt again. Being hurt by someone you love is the worst. It tore me down to my bones and took everything from me. It took my love away for everything. I didn't want to live anymore and I finally started to realize this isn't how I want to be and I built myself up, I have a relationship with myself. I now trust myself and my judgements on others because I don't want them to tear down what took me so long to build.
Anonymous
November 14th, 2019 3:46pm
Because we never forget bad things. We learn how to live with them. How to overcome those obstacles. I don't think we reach to a point when the memory just disappear , but I do believe that we reach a point in our way where we learn how to handle it. You may be comparing everyone to your bad relationship because you're scared to fail a gain, to be hurt again, to suffer. To fall in love with someone that will make you the same harm as the last person. Maybe you just have to give yourself time to heal from that, to realize how to live your live without living in the past.
It is in human nature to look around us for reference. It's what causes a lot of feelings of shame on certain topics. When dealing with a bad relationship it's important to stay honest with yourself and know the things others might display aren't always true. sometimes people who are in a bad relationship will pretend everything is fine whilst in public. so when you are looking around for reference, take the things you see with a grain of salt. it's not per say a bad thing to look around you when you are in a unhealthy relationship, it keeps your compass pointed north. This is important so that your unhealthy relationship doesn't start to seem normal to you because the only thing worse than a bad relationship is blaming yourself for it.
Because it's the natural thing to do. We are fearful of experiencing a repeat of the bad relationship. When we trust someone and they hurt us, it takes time to move beyond that pain and trust another person. We do not want to relive that pain, so we are suspicious of the motives of the people we are in subsequent relationships with. Unfortunately, it takes the new partner demonstrating that they are not like the one who hurt us. We cannot take people at their word about certain things, and matters of the heart is one of those. Be patient with yourself. Sometimes it takes self-care to move beyond the bad relationship.
a bad relationship leaves us with some scars of insecurity due to the unpleasant experiences. There is a constant worry and fear of going through the same emotions and experiences again. This puts us on high alert and we tend to compare all with our bad relation to be sure of not repeating the last pattern. Sometimes , in the process, we tend to be over critical or judgmental or worried. Its all the survival instinct. With a loving support and awareness , we gradually gain confidence and higher self esteem and get past this with it . Its a process
It might have left you quite scarred and you brain always anticipates future in comparison to past events. Like when you touch something hot, next time you hesitate to even go anywhere near it. So the first evaluation method you opt for would be to compare something with you already faced, and often negative memories are stronger than positive ones. It could also be that you haven't totally accepted your relationship and are becoming more pessimistic in attempt to save yourself or others from getting hurt like you did. I hope this helps. Love, don't worry, everything will start making sense again. :)
This kind of thing is totally, completely normal. Everyone does this; you're not alone. We do this because after experiencing something negative, it tends to stick in our minds for longer than when a positive thing does. We tend to latch on, unfortunately, to the negative sides of things/situations, and sometimes even relationships, which is both unhealthy and harmful to our mental health, but it isn't something we can prevent or help. We can sometimes be scared that an action or even a full relationship will be repeated by someone who may even be completely to the past relationship! It's important to remember though, that we are not comparing people: we're comparing relationships.
i think it regards to "I am supreme'' which make anyone want everybody pass with same his problems, to feel that no one is better than him .. everyone needs see how others will do in same his situation .. all of us want monitoring other people and want be safe from their mistakes .. "Don't compare your beginning to someone else's middle, or your middle to someone else's end. Don't compare the start of your second quarter of life to someone else's third quarter." "It has nothing to do with who I am as compared to everyone else."
This happens often, it's in our nature. We are always going to compare something that had a major impact on us so that we can prevent it from happening again; we're protecting our hearts. Try to change this comparison to reflection. Refelct on the past and compare how you used to feel to how you feel now. Positive change? You're down the right path. Negative change? Let's look into that. Remember, every relationship is different and every person is different as well. All we can do is learn from our mistakes and bask in the happiness that comes from the new knowledge!
Anonymous
May 6th, 2020 11:08pm
People tend to look for patterns in things, especially relationships: it gives us the illusion of predictability and therefore having some control over events. If you find yourself hesitant to embark on new relationships over the fear that it will turn out just like your last bad one, then you're exhibiting this tendency to look for patterns, where there may not be any. In some ways, we use it to avoid potentially feeling hurt, as we've flagged up the past relationship as a danger, so much like a wonky algorithm, we'll look for any evidence that this new one is similar. You've got to ask yourself how trustworthy your human - not AI - algorithmic techniques are.
Anonymous
May 9th, 2020 4:55pm
Because it was a negative result and negative results way on you more the positive ones. You are attempting to shield yourself, by using a defense mechanism in order for you not to go through the same emotional trauma. Bad relationships are necessary for you to be able to recognize a good one. Take it as a learning experience and not as a way that all relationships will be. Making yourself emotionally vulnerable is one of the most difficult thing to do but allowing it to happen will create a opportunity for you to really live and appreciate life.
Anonymous
May 15th, 2020 6:12pm
It's a part of your life that won't be forgotten so easily, and it is an experience that takes time to heal from. After that experience, the same feelings and emotions come back at the thought of another relationship because it's the feeling of being afraid that it will happen again. It's hard to trust someone again and be able to see the good in someone else after falling in love and getting hurt, but when the time is right, you won't feel like you have to compare everyone, and you'll be able to love freely again and be happier than before.
Anonymous
May 20th, 2020 5:51am
It could be because your partner doesn't treat you right, and you feel that others may do the same to you. When I was in a poor relationship, my partner made me feel like I was always doing something wrong. There were trust issues in our relationship. I started seeing everyone the way I saw him: as an untrustworthy person. Categorizing everyone as untrustworthy or bad is easier than leaving yourself vulnerable. Comparing everyone to your relationship could be your way of making yourself feel more secure. It could be because there is a specific personality trait you dislike about your bad relationship.
Comparing is because you want to be better or to show that you are not weak and important. You also want to make sure everything and everyone is like you so you don't have to hide. This is why we can chat! Just chatting really helps. You can also get help on the growth path. It includes short and calming exercises that help you grow stronger. I recommend taking one step a day. We are our own selves and we do not need to compare. People who bully are because they are jelous where bullied before! I hope this helps ;)
Your bad relationship affects how you view other people! You may have been abused, verbally or physically, or some other form of neglect in that relationship. When you meet new people you may be wary about if they will act like your bad relationship. I personally was in a mentally abusive relationship. It lasted about a month, after that I had a very hard time trusting new people and people in general. I understand what you are going through and remember that not everyone will act like that past relationship!! It may be hard sometimes, but remember that life goes on and better things are coming your way!
Once the winter holidays are over, the stores can't seem to help themselves. Valentine's Day red and decorations hit the stores right after New Year's and the spotlight gets turned on to our relationship. With the big day looming, many people start to think: "Is our relationship wonderful enough? Romantic enough? Supportive enough?" "Am I glad I'm in the relationship I'm in?" We may find ourselves trying to keep up with the metaphorical "Joneses" who seem to be more affectionate, more mutually helpful, and better at managing conflict than we are. Social media certainly doesn't help. Most of the posts about relationships celebrate how happy, happy, happy people are to be with their sweetie doing sweet things: vacationing and weekending in picture-perfect places; frolicking in the snow or on a beach or sharing exotic food, amazing cocktails or craft beer. A few posts contain complaints and rants but, admit it, if a Martian were to learn about American relationships on social media, it would come to the conclusion that it's 99% fun and romantic with only a complaint or two in the mix.
Anonymous
July 8th, 2020 11:16am
From my personal experience, it's because after one bad relationship, we lose trust in all our other relationships. We believe that all our other relationships are gonna be like this. I believe that it's vital that we give ourselves the time to recover before entering a new relationship. And when we do enter one, it can be hard but we should try our best to see the good sides to our new relationship as well instead of just trying to see all the bad sides. And also, we shouldn't feel guilty that we compare everyone to our bad relationship. We had been hurt, and it's not our fault.
Bad relationships often leave lasting impacts in our lives. After we've experienced something like that, we never want to have it happen again. So our brains look for patterns and signs that we might be making the same mistake, or that someone might be just like the person who hurt us. That impulse is useful. It protects us from people who WOULD hurt us. But it can also get in the way. It means that it's difficult to trust the new people in our lives and we jump to false conclusions. It can be very difficult to learn to trust again.