Question
Why do I often feel like no one cares or wants me around and feel unappreciated?
11 Answers
Last Updated: 03/17/2021 at 2:29am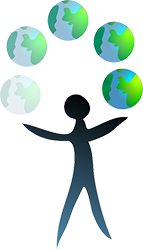 Moderated by
Marriage & Family Therapist
Feeling depressed or anxious can be so overwhelming. I want to help you feel better and be able to enjoy life. You are not alone and you deserve emotional support.
Top Rated Answers
It sounds like depression and a lack of appreciation from you for others and people. You can't expect from other what you don't give yourself. You need to be the change you want to see in the world. If you want to feel people care, then start doing acts of caring for other people. Really doing it. It's easy to be disconnected from our true heart and go through the motions, but when you really do it, you will feel it, and in that, you will know and you will have your answer. The secret to life is now in your hands. Run with it.
Anonymous
April 14th, 2015 1:45pm
It happens with so many people around the world. It shows you are different than them. You are unique and you are no less than anyone. If they can't care for you, it's their loss not yours. :) Just be positive and live life king size.
Amy96
March 15th, 2016 8:43pm
Imagine depression as a walking water ball. When you are inside of it, you can't really hear anything that is happening in the outer world, unless it is incredibly loud. It can also happen that you are so occupied with balancing and walking in a safe direction and getting up after each time you fall, that you don't even pay attention to the noises. The thing is, that not hearing the encouraging voices in your life does not mean they are not there. You might have a supportive family, good friends, interesting hobbies, you might excel at something or you may be an amazing person, but depression is being nasty and tries to suppress it. But don't get worried. There will be people who will reach out to you, who will comfort you, and will eventually touch you. You will go on and on with the help you get and one day you will recognize the support and the talents you've had all along. And even if you feel you really don't have any support or talents... It's never too late to build it. It's hard, it's slow, but worth it.
Anonymous
April 26th, 2016 3:20pm
This can be due to keeping feelings to oneself, staying in one room, watching adult content online all alone... trust me, watching all that makes you feel alone in the long run.
Often it is because you don't appreciate yourself. You FEEL unappreciated, that is YOUR own personal feeling, but are you really? Try to do something that makes you feel good about yourself. What defines you? What are you good at? What are your skills?
I feel like if there are people in your life that make you feel this way, you should find other people to hang out with or talk to or even spend some time with yourself. There is nothing wrong with that.
Often stress at school/work/etc, causes thoughts like these to come to mind, you could be in a stressful or sad mood. Or you may not have a nice friends/people around you, which can worsen if not addressed to those people. Or, you may even be in a beginning stage of depression, or have anxiety. But the best thing to react to these types of situations, is to breathe and relax. :)
Its hard to say. Nobody is the same. Everyone is different. You could be overly sensitive or overly emotional to your feelings, or perhaps you could speak to a counselor or therapist to help you understand your feelings better. You could also try speaking to your loved ones to tell them how you feel.
you may can't believe that people are actually liking you. Maybe you was getting hurted someday. Just allow yourself to be a part of others.
You have to do something different, or you are just the guy who goes out there and has a great match, but nobody cares. You have to have different layers to your character,start to care with ur self at first, u can start new missions, new targets, meet new people, go to events courses matches maybe u haven't met who understand before, looking for them, struggling, start caring with someone u feel comfortable sure he/she will exchange with u the caring, do beautiful things even nobody cares, also don't forget we in 7 cups always care about you :)
First of all, I'm sorry to hear someone is out there who feels the way I do. I know it's hard to accept but it's often our own mind trying to convince us that people don't care about us and we are unappreciated. Their validity is something that only you can question but you cannot answer it for yourself. A better question can be, "when do I feel like no one cares about me?" and "did they tell me they couldn't care about my feelings or is it something I picked up unknowingly from their actions?" I'm not saying these questions will cure it, but they will certainly make you curious and if there's one thing I've learned about managing feelings, it's being curious about how you feel and why you feel it. Is it them who are saying they don't care? Then it might be good to move on from them. Or is it you because you feel that you cannot be cared for or feel appreciated because of low self-esteem or low self-confidence? If this is the case, you need to take time for yourself and be curious about yourself. A great tip I can give you is, forget for a moment how others treat you. Go ahead and care for other people and make them feel appreciated. Become the friend/person who cares and appreciates others and the people who do that too will find your way to you.