Question
Is being depressed because of not getting your crush or a girlfriend ok?
1 Answers
Last Updated: 07/26/2018 at 11:38pm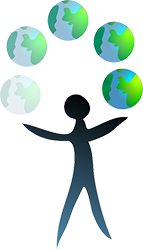 Moderated by
Catherine Davis, I aim to help you to beat your blues and to feel empowered. Fast and effective psychotherapy.
Therapist
Hello. I'm Catherine. I am a psychotherapist. It's my aim to help you beat your blues and to feel empowered.
Top Rated Answers
ANY emotion you feel is ok. There's nothing wrong with expressing any emotion. If anyone tells you some emotion you have is wrong, they're wrong. It's important to accept and express those emotions. The great news is 7 Cups has plenty of resources and people to talk to about anything you're going through! Don't be afraid to reach out to someone. We're all hear to listen. Society can also put pressures on us to feel we need to get our crush or have a relationship right now. But don't worry. There's no rush. The timing will be right for you when it's right for you!