Question
Does anyone deal with intrusive thoughts?
1 Answers
Last Updated: 10/12/2019 at 7:28pm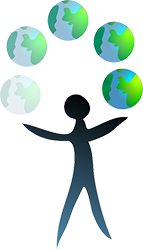 Moderated by
Marriage & Family Therapist
As a Licensed MFT I work with clients to more effectively address, process and learn skills to manage the problems that prevent them from living the life they want.
Top Rated Answers
i do! i've dealt with random/violent intrusive thoughts for years, and for a long time, they absolutely horrified me. i thought i was a despicable person for having them, and i thought that they meant that i would grow up and become the next Jeffrey Dahmer. however, i've learned that that's definitely not true. you are more than your intrusive thoughts, whatever they may be, and the unwanted thoughts that may decide to pop into your head do not define you. intrusive thoughts are a relatively common phenomenon and they really aren't talked about enough. best of luck!