Question
Does it help to identify panic triggers?
39 Answers
Last Updated: 04/28/2020 at 7:12pm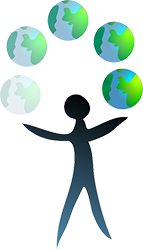 Moderated by
Licensed Professional Counselor
My work with clients is to help them recognize and build on their strengths to find solutions for the conflicts presented in their lives.
Top Rated Answers
I think it helps very much to identify panic triggers! Once they are identified, then panic can be prevented and you can work to further pursue recovery
Anonymous
April 4th, 2017 6:33pm
Yes, getting to the root of what triggers your anxiety really helps get on top of them . When you find what causes your panic attacks you can learn to control them or even better, stop them.
Yes, it definitely can. Knowing your triggers can help you try to avoid them and overcome that certain obstacle. Lets say a trigger is tests. Its much easier to tell yourself "One at a time lets figure out how to overcome my panic/anxiety triggers. Lets start with coping with tests" instead of, "I have to overcome anxiety/panic but I don't have a starting place". Identifying triggers has helped me greatly.
JJill1
February 5th, 2018 6:17am
In my experience yes, it does dramatically help. Once you identify your specific triggers, you can avoid or slowly start to work on those specifically. It can make your life a lot smoother :)
Anonymous
March 5th, 2018 5:55am
Absolutely, when you know the triggers you can understand why they trigger you and you can start dealing with them and healing.
I think it does help to identify panic triggers because then you can avoid them to a certain extent, and you can learn to cope with them. You can also learn why you're triggered by them if you identify them, at least from my experience.
Anonymous
June 5th, 2018 6:16am
Indeed it does, so that you avoid them more instinctively and refocus your brain on things that make you feel less sensitive. :)
Absolutely yes and this is why. Panic attacks are snowballing because we think we're about to lose control of our mind, our body, our health, and our thoughts. This ends up in more need to control, with the side effect of losing it all at once. The more we focus on keeping control of our actions, the more we lose control. Identifying panic triggers allows us to make sense of what's happening to us, and much often is enough to keep the attack at bay. When we know our triggers, we're able to reckon what's going inside us and make us ready to react the most rational way.
Anonymous
April 28th, 2020 7:12pm
Oh definitely, for most people at least.. By tracking, preferably in a journal of sorts, time of the panic attack, your feelings before during and after, any possible triggers, etc. Your panic attacks will be siginificantly reduced. For me personally, I have track them weekly in my panic attack journal, and make a monthly summary with any important notes. Play around, make it enjoyable and stress free, not something you feel like you have to do (similiar to a chore). Play music, learn handlettering, make a fun food or drink item to have while you do it. This is a step you are taking towards a positive and healthy life, treat it so!