Question
I'm not for sure what happened, but i sat on my bed for a few sobbing and making a wheezing sound. Was this a meltdown or a panic attack?
1 Answers
Last Updated: 01/29/2019 at 12:25pm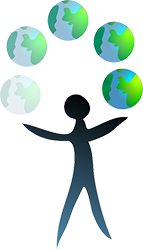 Moderated by
Marriage & Family Therapist
As a Licensed MFT I work with clients to more effectively address, process and learn skills to manage the problems that prevent them from living the life they want.
Top Rated Answers
Honestly? That's too little information to be able to define the experience you just had. Panic attacks have a myriad of revolving different symptoms, as does having a melt down. Honestly, in some ways, they can be considered one in the same, or linked, depending on the severity of the situation. If you found yourself in a place where you couldn't control how you felt, overwhelmed, which affected your breathing, heart rate, or dysphoria, I would honestly point more towards a panic attack, or an anxiety attack (Which should not be discounted since it isn't the same thing) that may have affected you.