Question
I'm not for sure what happened, but i sat on my bed for a few sobbing and making a wheezing sound. Was this a meltdown or a panic attack?
2 Answers
Last Updated: 05/04/2021 at 2:40am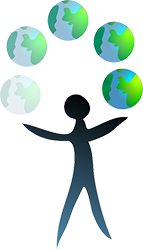 Moderated by
Clinical Social Work/Therapist
We are here to advocate, empower and provide compassion to individuals who need help.
Top Rated Answers
Honestly? That's too little information to be able to define the experience you just had. Panic attacks have a myriad of revolving different symptoms, as does having a melt down. Honestly, in some ways, they can be considered one in the same, or linked, depending on the severity of the situation. If you found yourself in a place where you couldn't control how you felt, overwhelmed, which affected your breathing, heart rate, or dysphoria, I would honestly point more towards a panic attack, or an anxiety attack (Which should not be discounted since it isn't the same thing) that may have affected you.
It sounds like you may have had a breakdown. Sometimes the subconscious has hidden emotions that it needs to express and being alone can feel like a good time to express it, hence why you aren't sure what happened. Sometimes the tears just flow as a form of expression, and when it gets heavier, wheezing can come as your body tries to catch its breath and calm down. Panic attacks are different for everyone, but normally they are more extreme and can leave a person feeling dizzy, nauseas, faint, or with a sense of terror. The symptoms can range from minor to extreme.