Question
What are some natural ways to help prevent panic attacks?
31 Answers
Last Updated: 09/17/2018 at 6:50am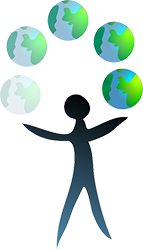 Moderated by
Licensed Professional Counselor
Emotional challenges take a toll on who we are and can limit us from being our best. My desire is to help all clients experience freedom from emotional bondage.
Top Rated Answers
Anonymous
September 17th, 2018 6:50am
I personally use grounding exercises or deep breathing. You can find many different types of deep breathing and grounding exercises online. You can also ask a counselor and they can provide you with more information. Another thing you can use is sensory items like a weighted blanket or a fidget cube. A few more things that you can do are drink a warm caffeine free beverage, take a shower or bath, go for a walk or run, read a book, write a journal entry or poem, draw or paint a picture, sing a song or listen to some music.