Question
Is my mom abusing me?
4 Answers
Last Updated: 05/21/2018 at 1:17pm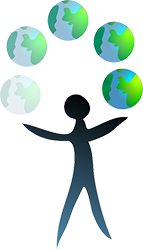 Moderated by
Licensed Professional Counselor
My work with clients is to help them recognize and build on their strengths to find solutions for the conflicts presented in their lives.
Top Rated Answers
That depends, what are your circumstances? Do you believe It is verbal, physical, sexual or mental abuse? Remember your not alone, you can reach out to the hotline I have provided below, and check out www.childhelp.org to learn more about the organization, and abuse Or connect with a kind listener on 7 cups (Depending on what you believe is the sevarity of the abuse), Or a trusted adult In your life, whoever that may be! If your In immediate danger, please call 911 The Childhelp National Child Abuse Hotline is dedicated to the prevention of child abuse. Serving the U.S. and Canada, the hotline is staffed 24 hours a day, 7 days a week with professional crisis counselors who—through interpreters—provide assistance in over 170 languages. The hotline offers crisis intervention, information, and referrals to thousands of emergency, social service, and support resources. All calls are confidential 1-800-422-4453
I certainly hope not, but if you suspect you are being abused there do exist a variety if resources. talk to an adult you trust first though, sometimes a friend's parent can give you some insight or perspective.
Anonymous
May 15th, 2018 9:40am
If you think something someone is doing try to get a second opinion. Make sure it's not just you that thinks it's abuse before you try to act upon it, but get as much support as you can even before it's been confirmed as abuse.
In my experience, if you even have to ask yourself that, then she probably is. I would advise talking to someone you trust and explain the situation. If she is abusive, then let someone help you handle it. Sometimes doing the first thing you want makes it only worse.