Question
My teen daughter doesn't like me ?
1 Answers
Last Updated: 11/16/2020 at 7:50am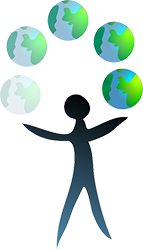 Moderated by
Art Therapist
Life can be messy. Sometimes you need a little support to make your way through it. I love to help guide people through their challenges & to find the beauty in our messes.
Top Rated Answers
Good communication is key, have an open and honest conversation with them and explain how their treatment of you is making you feel. Often we do not understand that we are doing something to cause hurt or upset to others until they tell us. However our actions and behaviours often effect how another person treats us. For example if you are acting like a the way they may not liking it , they are going to treat you like one so also be mindful in how you are behaving too. Also explain to them the consequence of their actions if they do not listen, for example you may not feel like you want to visit them anymore.