Question
What can my bf and i do to make our relationship work after I experienced abuse in my last relationship? How can he help me and what can i do?
2 Answers
Last Updated: 07/20/2021 at 12:13pm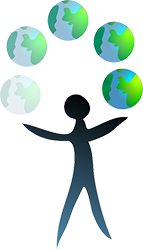 Moderated by
Counselor
Problems cannot be solved using the same level of thinking that created them. We must try something different. Gently, we turn your challenges into opportunities for healing.
Top Rated Answers
This is more of a "you" answer and what you'll need to accept, forgive and consciously work towards changing. If you're open and honest with your partner, tell him your fears and anxieties. Allow him to love you, and support you through this tough change. If you're committed to each other, patience will be huge on his part. Counseling is a great way to learn how to maneuver through an abusive trauma, helping you to work through the pain, anxieties, loss of self and confidence and show you that that past relationship does not have to define who you are or how you choose to live your life. You will learn to love and accept yourself again, allowing you to be able to trust again. This is a personal journey that we have to do on our own, with the support of the people we love and those who love us. Things can and will get better, but finding yourself again and accepting all that you've endured is the first step.
Okay first things first always have a line of communication open between the two of you so you both can understand how the other feeling at all times. Use this communication to tell him how you feel and what you feel when it happens. He can help you by supporting you and taking things as slow and steady as you need. It'll take time but as long as you both can communicate about what you are thinking and feeling and the experiences you are going through. It'll help keep an honest open loyal bond and that'll help the relationship work better. You need to be honest with yourself and if you aren't feeling something he is doing or don't like something let him know