Question
Why isn't my PTSD taken seriously?
10 Answers
Last Updated: 11/11/2018 at 3:10am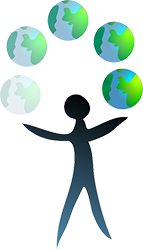 Moderated by
Therapist
I am an expressive art therapist working from the strengths of the client, aiming to find and arouse flexibility, spontaneity and creativity in different levels of the soul.
Top Rated Answers
I think sometimes it's just a bad combination of lack of empathy, fear of weakness and the belief that 'we all struggle'. A lot of people think PTSD isn't a real thing because sometimes 'they have nightmares', ;they have flashbacks'. 'they have traumatic experiences' and 'they' have overcome them. They have got on with life. So they think they have the similar experiences and therefore have authority to tell you 'it's no big deal'. But this is rubbish - it's like someone who has had the flu telling someone who is stricken with cancer they 'know what being ill is like'. It can sometimes be almost impossible to make someone who hasn't shared you experiences understand them but it doesn't make what is happening to you any less severe or real.
lissaB
August 16th, 2016 5:49am
if you never experienced this first hand, you honestly cant say its not something that isnt serious, but the nightmares and flashbacks are truly real!
Anonymous
September 24th, 2016 11:37am
Our wounds are invisible and not many people are educated on PTSD, they will not understand how serious it is.
Anonymous
August 27th, 2016 8:31am
Ignorance or a lack of understanding plays a huge part - people often struggle to take mental illness seriously as it is such a taboo topic, and not viewed as a "real illness" as it lacks physical symptoms at times. It's important to educate others about your condition, and surround yourself with a support network.
PieCat
January 20th, 2017 3:17am
Many people who have not experienced any sort of mental illness themselves find it hard to empathize with PTSD, because in general it's hard to understand someone without any common ground. They might not notice your PTSD because it's not something that has visible symptoms. It's important to remember that it's nor your fault, and many other people with PTSD aren't taken seriously either.
It should be. Some people may see you as being 'fine' and not be aware of the things your are experiencing. It could also be that they do feel for you, but do not know how to express their feelings. Look after yourself.
Anonymous
September 5th, 2017 9:33pm
Sometimes people are unfair. They do not understand what you are going through so they judge and make assumptions. This could be because they are uneducated on the topic however that is not an excuse! We all deserve to be supported no matter what
When PTSD was first identified it was called shell shock for many years by the soldiers that experienced it back then. While it is most common on the battlefield, it can happen from other sustained traumas. It is important to see a professional if you find yourself affected by past traumas.
Many people dont understand mental injuries. They think they have to be able to physically see and injury or illness for it to be existant. PTSD is a mental injury/illness so people tend to not realize its a thing that effects day to day life.
Anonymous
November 11th, 2018 3:10am
Sorry to hear that your PTSD isn't taken seriously, some people just don't understand mental illness and understand the severe impact trauma has on our minds. Also if they personally haven't dealt with it they might not understand what it feels like so they assume it isn't that bad