Question
I have identified as a lesbian for a long time, but now I have feelings for a man?
2 Answers
Last Updated: 01/01/2020 at 11:56pm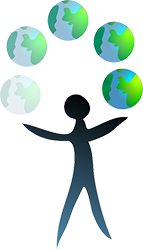 Moderated by
Psychologist
I have over 8 years of clinical experience, specialize in anxiety, and am passionate about my work. My approach is collaborative, empathic, supportive, and goal-oriented.
Top Rated Answers
Aayla
-
Expert in Questioning Identity
January 1st, 2020 11:56pm
It's ok if something makes you quesion your orientation again, it happens to a lot of people! Just follow your heart and don't miss a chance for love when there is one. As for your orientatio, it could be that you are bisexual but with a strong preference for women.
It's completely normal for a person's sexuality to change over the course of their life, or just in different circumstances during the same time frame. Unfortunately this isn't really talked about or recognized in most cultures. I've known several people who identified as lesbian and ended up in long-term relationships with men. Having feelings for a man doesn't mean you have to give up an important and core part of your identity; it doesn't even mean that you have to now identify as bisexual. It can of course be confusing knowing how to make sense of your feelings, but it's perfectly normal.