Question
I'm a woman and I am only romantically interested in men (I'm married to one). But I am sexually attracted to men and woman. What sexual/romantic orientation am I considered?
1 Answers
Last Updated: 04/16/2020 at 5:23pm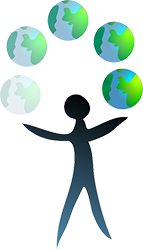 Moderated by
Counselor
Counseling and psychological services are my passion more than my work, It is all about love, and love is the only real value.
Top Rated Answers
Anonymous
April 16th, 2020 5:23pm
Hello! I'm going to toss a few terms at you. They are labels and you don't have to use them if you don't feel comfortable with them. Firstly, romantic attraction: you said that you are a female and are romantically attracted only to males. This would be heteroromantic, or attraction to the 'opposite' gender. As for your sexual attraction, you said you were attracted to both males and females. This would be considered bisexual, or sexual attraction to two(or more) genders. I hope this helps some, although remember that you don't have to use these labels and are welcome to do your own research into sexual and romantic orientations.