Question
How to cope with recurring thoughts/flashbacks of bad/embarrassing things you've done in the past?
2 Answers
Last Updated: 11/11/2020 at 9:14am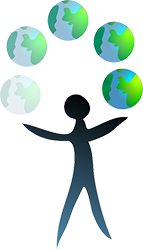 Moderated by
Licensed Professional Counselor
The therapeutic relationship can assist you in accomplishing your goals and clarifying your wants and needs. As a skilled counselor and therapist I will help you along the way
Top Rated Answers
You will have to learn to accept the things you have done. We cannot go back in time. Sure, we all have done terrible things, but we must realize that the only thing that can ease us of the guilt is acceptance and then working on the words and the thoughts that try to keep us enslaved by reminding us of what we did. That inner critic whispering and sometimes yelling in our ear tormenting us with our past baggage. Silence the noise act the action but reject the shame and the guilt associated with it. It is alright to grieve the shame and guilt of the deeds we did but don't allow your self to get stuck there.
Flashbacks are awful. Especially when you're laying in bed and you get the most embarrassing one ever. Such thoughts are most likely to fade with time, the recurrence of it. However, it could possible help to try and convince yourself that you're just human and you are allowed to make mistakes. Of course we are. The embarrassment you feel is an emotion separate from the mere situation at hand. There are many things for why the thing happened which lead to an unfortunate mishap. Nevertheless, you are human and it happens. Accepting that might help lessen the embarrassment of the flashback and help get rid of it faster.